The next generation of Bluetooth® audio
Building on 20 years of innovation, LE Audio will enhance the performance of Bluetooth audio, add support for hearing aids, and introduce AuracastTM broadcast audio, an innovative new Bluetooth use case with the potential to once again change the way we experience audio and connect with the world around us.

Classic Audio and LE Audio
As the names suggest, Classic Audio operates on the Bluetooth Classic radio while LE Audio operates on the Bluetooth Low Energy radio. LE Audio will not only support development of the same audio products and use cases as Classic Audio, it will introduce exciting new features that promise to improve their performance as well as enable the creation of new products and use cases.
LC3 Codec
LE Audio will include a new high-quality, low-power audio codec, the Low Complexity Communications Codec (LC3). Providing high quality even at low data rates, LC3 will bring tremendous flexibility to developers, allowing them to make better design tradeoffs between key product attributes such as audio quality and power consumption.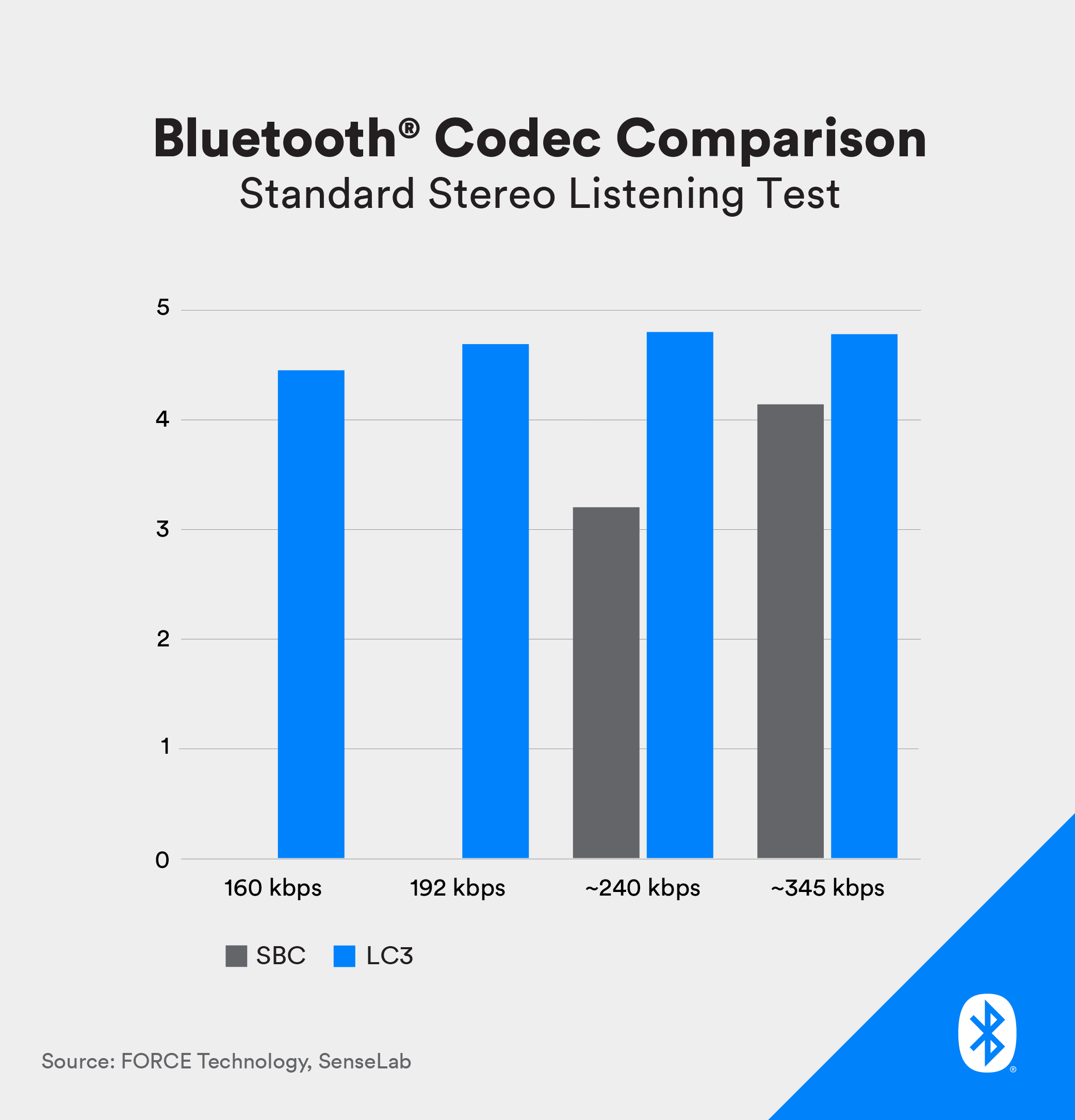 " Extensive listening tests have shown that LC3 will provide improvements in audio quality over the SBC codec included with Classic Audio, even at a 50% lower bit rate. Developers will be able to leverage this power savings to create products that can provide longer battery life or, in cases where current battery life is enough, reduce the form factor by using a smaller battery.
Manfred Lutzky
Head of Audio for Communications at Fraunhofer IIS
What the industry is saying about LC3
NOW AVAILABLE
LC3 Specification
FEATURED
Introducing Auracast™ Broadcast Audio
Auracast™ broadcast audio is a new Bluetooth® capability that will deliver life-changing audio experiences.
Multi-Stream
Multi-Stream Audio will enable the transmission of multiple, independent, synchronized audio streams between an audio source device, such as a smartphone, and one or more audio sink devices.
" Developers will be able to use the Multi-Stream Audio feature to improve the performance of products like truly wireless earbuds. For example, they can provide a better stereo imaging experience, make the use of voice assistant services more seamless, and make switching between multiple audio source devices smoother."
Nick Hunn,
CTO of WiFore Consulting
Chair of the Bluetooth SIG Hearing Aid Working Group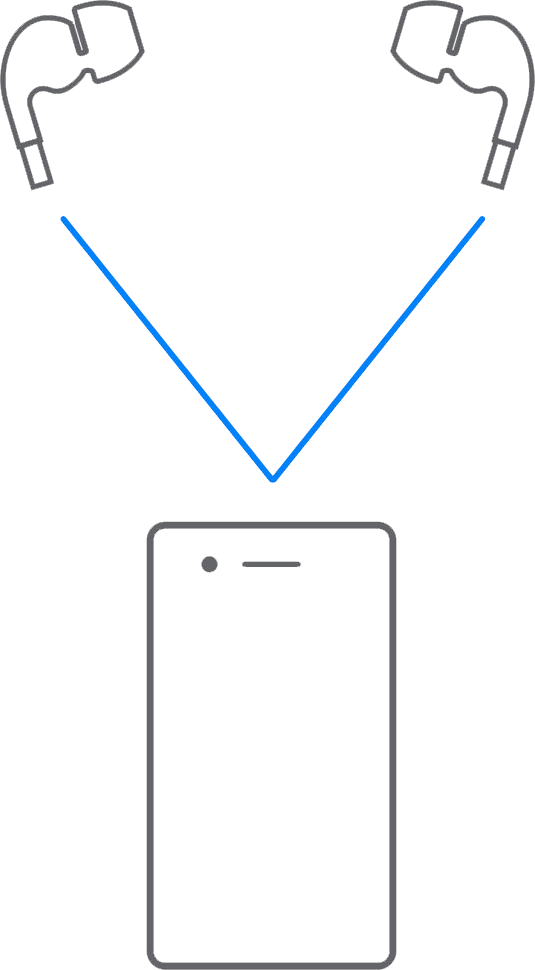 The Impact of Multi-Stream Audio on Truly Wireless Earbuds
Broadcast
LE Audio will also add broadcast audio, enabling an audio source device to broadcast one or more audio streams to an unlimited number of audio sink devices. Broadcast audio opens significant new opportunities for innovation, including the enablement of a new Bluetooth capability, Auracast™ broadcast audio.
Share Your Audio
Auracast™ broadcast audio will let you invite others to share in your audio experience, bringing us closer together.
Unmute Your World
Auracast™ broadcast audio will enable you to fully enjoy televisions in public spaces, unmuting what was once silent and creating a more complete watching experience.
Hear Your Best
Auracast™ broadcast audio will allow you to hear your best in the places you go.
Hearing Aids
Building on its low power, high quality and multi-stream capabilities, LE Audio adds support for Hearing Aids. Bluetooth audio has brought significant benefits to a large percentage of the global population. Wireless calling, listening, and watching have made people safer, more productive, and more entertained. LE Audio will enable the development of Bluetooth hearing aids that bring all the benefits of Bluetooth audio to the growing number of people with hearing loss.
" LE Audio will be one of the most significant advances for users of hearing aids and hearing implants. EHIMA engineers have contributed their specialist knowledge to improve the audio experience especially for hard of hearing people. As a result, within a few years most new phones and TVs will be equally accessible to users with hearing loss.
Stefan Zimmer
Secretary General of EHIMA
European Hearing Instrument Manufacturers Association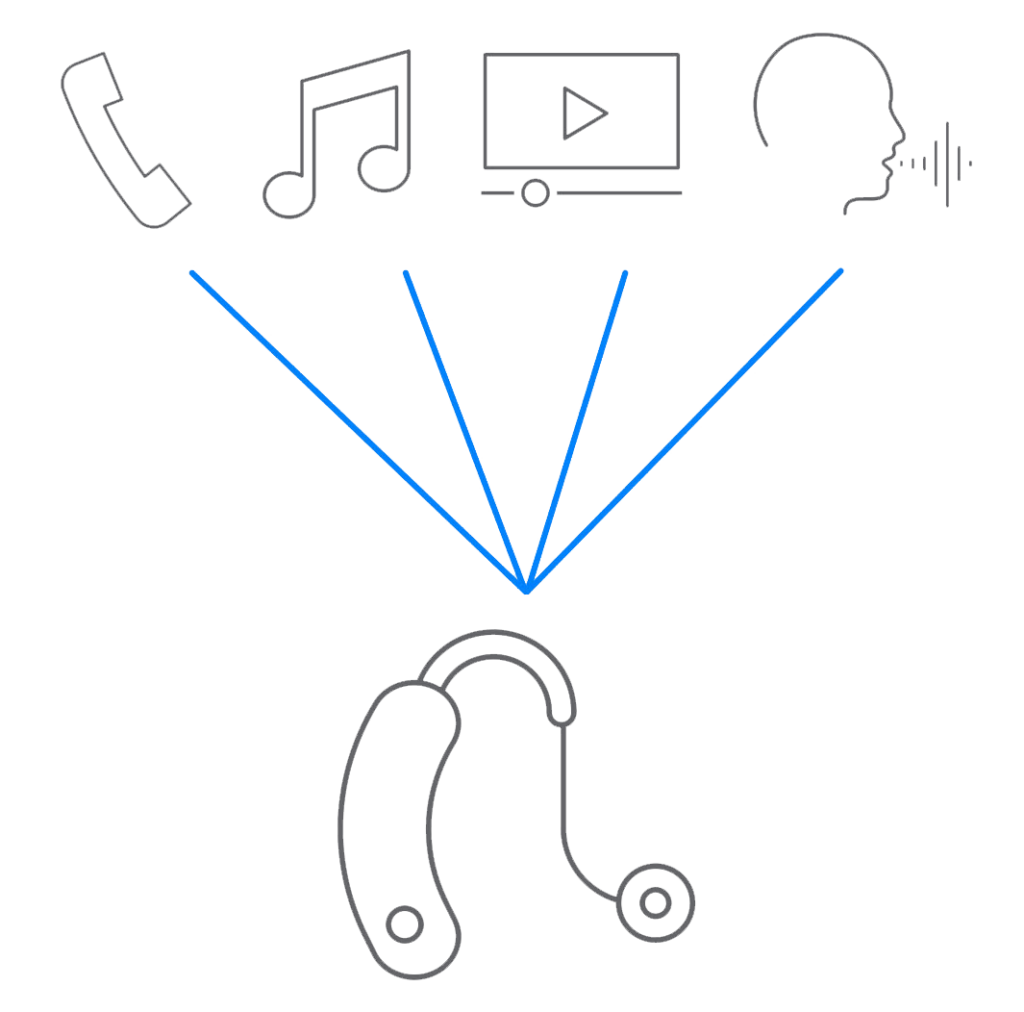 LE Audio Specifications
LE Audio introduces an entirely new architecture for supporting audio applications using Bluetooth technology and sets the stage for the next 20 years of innovation in wireless audio.
20 years ago, Bluetooth® technology cut the audio cord, introducing the world to wireless…