Commercial connected lighting systems have long held the promise of providing building managers with advanced lighting controls that can deliver significant energy savings and an improved occupant experience, unlocking the full value of a building. As the appetite for lighting control in commercial settings increases, so too does the demand for data-driven smart building services that bring benefits far beyond illumination. The ubiquity of lighting provides the ideal foundation for an intelligent building.
In addition to providing valuable energy efficiencies and a more comfortable and productive experience for occupants, lighting control systems can serve as a central nervous system for a building and enable more efficient operation of other building systems, including HVAC and security. Lighting infrastructures can also establish a platform that supports advanced building services, such as indoor navigation and asset tracking.
Do the Dollars Make Sense?
Lighting systems can account for 30 percent of all energy used in commercial buildings, providing facility managers and owners plenty of incentive to add advanced lighting control to reduce those energy costs. But control comes at a cost as well. In legacy control systems, the more advanced the control the higher the cost, and the expense associated with many legacy control systems has been prohibitive. The complexity of legacy systems has been another barrier to adoption. To feel more confident in their ROI, system owners and integrators need solutions that offer a low entry point to ownership and a high functionality-to-cost ratio.
Wireless networks have proven to be a more cost-effective option than their wired counterparts. On top of the added expense associated with wired lighting control networks, there is also a greater chance installation will disrupt day-to-day operations when deploying or upgrading the system, especially in highly active commercial or industrial environments. A wireless network provides significant cost savings with minimal disruption during deployment. Additionally, wireless platforms are easier to install and upgrade, offering the flexibility needed to respond quickly to changing business demands.
For small-scale systems, like those in a home or small office, legacy wireless networks are a suitable option, but there has been a common misperception that, when it comes to dependability in larger commercial and industrial environments, wireless networks cannot compete with a wired infrastructure. However, there is a solution that provides all the flexibility and cost benefits of a wireless lighting network while addressing any concerns regarding scalability or reliability.  
The Future of Commercial Connected Lighting
Bluetooth® mesh networking has emerged as the scalable and reliable solution for commercial lighting control that can turn the promise of data-driven smart building services into reality. Bluetooth mesh enables the creation of large-scale device networks. It is ideally suited for control, monitoring, and automation systems where hundreds or thousands of devices need to communicate with one another and where performance, reliability, and security are of the utmost importance. Advanced commercial lighting control systems is one use case that has rapidly embraced Bluetooth mesh. According to Rafal Han, CEO of Silvair, "Bluetooth mesh networking is the most robust and powerful low-power radio technology for connected lighting in commercial spaces."
Thanks to its decentralized control architecture, efficient message addressing, and ability to reliably relay messages, Bluetooth mesh is quickly becoming the go-to choice for commercial connected lighting systems.
Decentralized Control Architecture
The reliability of a wireless lighting control network is based on its ability to deliver a message from the switch to the luminaire. Many wireless networks are structured using the same architecture principles as wired systems. The signal from the switch is sent over the network to a centralized lighting controller that deciphers the message before sending it to individual luminaires. The need for messages to travel to and from a centralized controller introduces unnecessary inefficiencies in a wireless lighting control network.
Control systems based on Bluetooth® mesh do not require centralized controllers, as intelligence is distributed to all end devices. Using peer-to-peer communications and multipath message relay, Bluetooth mesh ensures reliable message delivery. For example, in a Bluetooth mesh lighting control system, switches and sensors do not communicate to a centralized controller which then controls the lights, but instead, they communicate directly with the lights. This decentralized control architecture enables systems to achieve significantly greater scale, reliability, and performance at lower costs while ensuring there are no single points of failure.
Efficient Message Addressing
Individual device addressing used by other wireless mesh communications systems is best suited for wired networks where most traffic is unicast. However, in wireless networks with significant multi-cast traffic, including lighting control systems, it can result in significant scale and performance issues. In addition to individual device addressing, Bluetooth® mesh supports a unique publish/subscribe (pub/sub) addressing approach for multi-cast traffic. In pub/sub, devices such as light switches publish their messages to a group address like a conference room. All devices that should receive that message, such as the lights in the conference room, subscribe to that group. The pub/sub approach results in significantly lower messaging traffic on the network, leading to greater network scale and performance.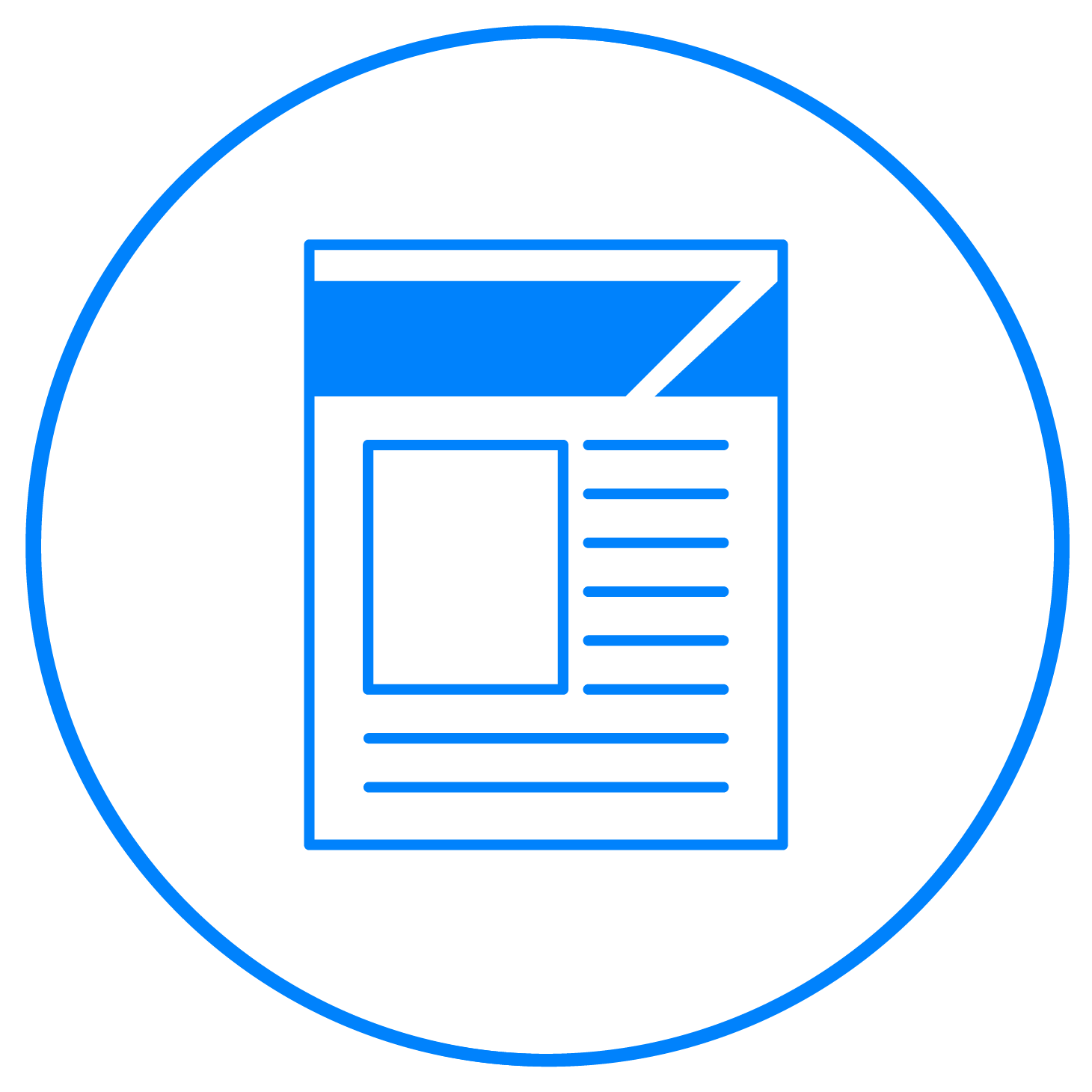 FEATURED CASE STUDY
The Largest Bluetooth® Mesh Lighting Control Installation in the World!
17 floors of the office building with 3,685 Bluetooth mesh lighting components. (Components can include all nodes, e.g. switches, luminaires, etc.).
Efficient and Reliable Message Relay
When source and destination nodes are not in direct range of one another, messages must be relayed by other nodes in the network. Emulating legacy routing techniques used in wired networks for this task can lead to significant reliability, scale, and performance issues within wireless networks, especially those with multi-cast traffic. To address this challenge, Bluetooth® mesh adopted a managed flood message relay approach that is ideally suited for wireless networks, enabling them to scale to thousands of nodes while maintaining high performance and reliability.
The managed flood message relay architecture used by Bluetooth mesh, in addition to providing simple deployment and management, is inherently multipath and self-healing to ensure reliable message delivery. The managed flood message relay architecture, combined with its publish/subscribe approach to group messaging, makes Bluetooth mesh uniquely suited to handle the significant amount of multi-cast messaging traffic that occurs in building automation solutions. Commercial and industrial lighting is an ideal use case for the deployment of a Bluetooth mesh network.
The Bluetooth SIG and the DALI Alliance
There is no better proof of the efficacy of Bluetooth mesh networking than its adoption by a global, long-established lighting control standards organization.
In May 2020, the DALI Alliance and the Bluetooth Special Interest Group (SIG) announced a collaboration that would bring together the organization responsible for the leading IoT standard for intelligent luminaires and the trade association that oversees Bluetooth® technology, the leading IoT standard for wireless lighting control networks. For the commercial connected lighting market to reach mass adoption, standards must be in place to ensure all lighting system components can interoperate smoothly. The two most important components of any commercial connected lighting system are the luminaires and the lighting control network.
On 15 April 2021, the DALI Alliance released a specification enabling the creation of a standardized gateway for D4i certified intelligent luminaires to be provisioned, managed, and controlled on a Bluetooth® mesh lighting control network. The Bluetooth Mesh to DALI Gateway Specification establishes a bridge between the lighting controls and the sensor-rich luminaires that enables the movement and analysis of building operations data, removing one of the biggest barriers to realizing the true potential of IoT lighting. These sensor-rich lighting systems will allow data to flow freely to other building management systems, enabling more efficient operation of those systems and additional building services that can bring even more value to the building and its occupants.
Building off the Bluetooth legacy of universal interoperability in other product categories, the Bluetooth Mesh to DALI Gateway Specification provides global, cross-vendor interoperability between lighting components, wireless control systems, and intelligent luminaires.
"Combining Bluetooth mesh with DALI is a natural choice for the commercial lighting industry," said Paul Drosihn, DALI Alliance General Manager. "The combination enables sensor-rich lighting systems and will deliver powerful new IoT capabilities to building managers. This will include automated light-level and color control, advanced luminaire performance monitoring including energy usage and predictive maintenance, as well as enhanced services such as asset tracking and indoor navigation."
Interoperability between lighting controls and intelligent luminaires benefits everyone on the value chain, from manufacturers to end users. The market will benefit from a wider selection of interoperable intelligent lighting components that will help accelerate the adoption of intelligent, IoT-enabled lighting systems in retrofit and new-build environments.
"Combining Bluetooth mesh with DALI is a natural choice for the commercial lighting industry." 
– Paul Drosihn, DALI Alliance
"I think two aspects are differentiating the way Bluetooth® technology interfaces with DALI," said Szymon Slupik, CTO and co-founder at Silvair. "The first is the true interoperability, which has been the cornerstone for both organizations. Interoperability is never given and done. It is more a mindset and a process. Bluetooth technology has been identified with universal interoperability in many product categories and we believe this can be done for lighting through a continuous process of providing precise specifications, running multiple interoperability test events, and the tight qualification procedures. And the second is the system architecture – the fully distributed, no-point-of-failure mesh, which brings new qualities to smart lighting. It has just become easy to implement and very reliable, offering the best user experience for both installers and end users."
According to a recently released article by Slupik, the Bluetooth® distributed control architecture perfectly matches the DALI application controller concept. "It is not often that you see independent architectures that match and extend each other so well," said Slupik. "The technology match, together with the close collaboration between the Bluetooth SIG and the DALI Alliance, means that the market will benefit from a wider selection of interoperable intelligent lighting components. This, in turn, accelerates the adoption of intelligent, IoT-enabled lighting systems in retrofit and new-build environments. Ultimately, this leads to energy savings and enhanced comfort and user experience, which everyone can afford."
Standardization = Interoperability
The collaboration between the DALI Alliance and the Bluetooth SIG demonstrates the critical role that standardization plays in removing the barriers prohibiting wider adoption of commercial connected lighting. Standards have always been the catalysts for widespread market adoption. Without standardization, mass adoption remains out of reach. The collaboration will help ensure the development of devices from different manufacturers are capable of working together to establish a global, interoperable ecosystem of lighting products.
"We are excited to support this collaboration between the Bluetooth SIG and DALI Alliance," said Arnulf Rupp, head of standardization at OSRAM. "Establishing a standard Bluetooth® mesh interface for D4i intelligent luminaries will open up industry opportunity and enable the deployment of even more advanced, interoperable IoT-enabled commercial lighting systems while ensuring an equivalent light control behavior between both standards."
The Realization of Commercial Lighting Through Bluetooth Mesh
For years, the full potential of wireless commercial lighting control remained within the abstract. Over time, more and more installations began relying on Bluetooth® mesh networking to support their lighting control systems.
A growing ecosystem of Bluetooth® commercial lighting products from leading vendors such as Delta Electronics, Fulham, Leedarson Lighting, McWong, Murata, OSRAM, Sylvania, Zumbtobel, and others is helping drive a 130 percent CAGR of annual shipments of Bluetooth enabled commercial lighting solutions by 2026. Large-scale implementations in warehouses, retail, horticulture, and commercial offices, including a near 4,000 node deployment in a 22-story office building in North America, offer proof of Bluetooth mesh networking's scalability and reliability in demanding commercial settings.
The unique decentralized control architecture of Bluetooth mesh distributes intelligence across the network and eliminates single points of failure, bringing the resiliency, performance, and ease of implementation needed by installers, building managers, and end users in commercial installations. In addition, unlike other low-power wireless mesh networking technologies, Bluetooth mesh is a complete, full-stack solution that defines everything from the low-level physical radio layer through the high-level application layer, enabling easier product development and greater levels of product interoperability.
The Bluetooth Mesh to DALI Gateway Specification represents a key step in enabling lighting control systems to shift from a single-function solution to a platform that feeds building management systems and helps position intelligent lighting infrastructures as central to satisfying the growing demand for increased energy efficiency and improved occupant experience in sustainable, human-centric buildings.
"While lighting control in a wireless [Bluetooth®] mesh interconnecting DALI-based luminaires is the natural first application, we want to focus more on amplifying the value of luminaire data," said Slupik. "DALI (and D4i in particular) offers a great wealth of standardized luminaire data, including real-time energy use monitoring and predictive maintenance. We believe there is a great value in harvesting the data in an interoperable way. D4i is a great match to Bluetooth mesh, and we believe the standardized interface between the wireless system network and the DALI-based intra-luminaire network will open true cross-vendor interoperability. You will be able to wirelessly interconnect over Bluetooth mesh any certified D4i luminaires."
To help streamline the delivery of products to market, the DALI Alliance and the Bluetooth SIG are also working together to make it easier for vendors to complete both the Bluetooth® product qualification and DALI-2 and D4i product certification processes necessary to ensure interoperability. More information regarding product qualification and certification is expected later this year.
Bluetooth® technology and DALI® already have a long history of working together. But as…