Is Bluetooth® Technology the New Standard for Assistive Listening Systems
Presenter: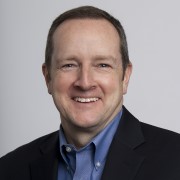 Chuck Sabin
Senior Director, Market Development
Bluetooth SIG
Description:
Bluetooth® technology is introducing a new standard for broadcast audio for assistive listening and accessibility, including enhanced listening experiences in public spaces and new sharing experiences from personal mobile devices.  When this technology is available in hearing devices, it has the potential to improve the way you engage with others, and how you experience the world of audio around you.  What does this mean for the future of assistive listening technology and audio accessibility?  Join this workshop and learn from hearing device manufacturers and assistive listening system providers, on how this technology fits into the future of assistive listening when this technology will be available, and how it can enhance audio accessibility, for everyone.
About the Conference:
IFHOH 2022 will be a welcomed opportunity to interact with friends and colleagues, focusing on issues of importance to improving the lives of hard of hearing persons. These issues include technological, medical, personal and social challenges as well as ways of addressing them and influencing public policy to advance the rights of hard of hearing people. 
Related Resources:
Report: Sizing the Opportunity for Auracast™ Broadcast Audio in Public Locations
Video: Next Generation Audio Accessibility with LE Audio and Auracast™ Broadcast Audio