From networked lighting control in office buildings to asset tracking in commercial and industrial facilities, Bluetooth® innovations optimize building operations and provide incredible ROI. Across healthcare environments around the world, Bluetooth technology not only enhances building efficiencies, but it is also used to help save lives and keep us safe. This week, Bluetooth SIG member Kontakt.io and Riverside Healthcare joined a Healthspaces webcast to discuss how Bluetooth asset tracking solutions are optimizing operations and improving patient care at Riverside's facilities. The webcast is now available on demand. 
Here are some other recently released resources that explore the impact Bluetooth® technology is having in healthcare.
IoT, Bluetooth Enables Emergency Response to Cardiac Arrests
This article looks at how HeartHero's Bluetooth® enabled mobile automated external defibrillator provides emergency responders with alerts and location information as soon as someone opens the device and places the sensor pads on another person's chest. Read the article.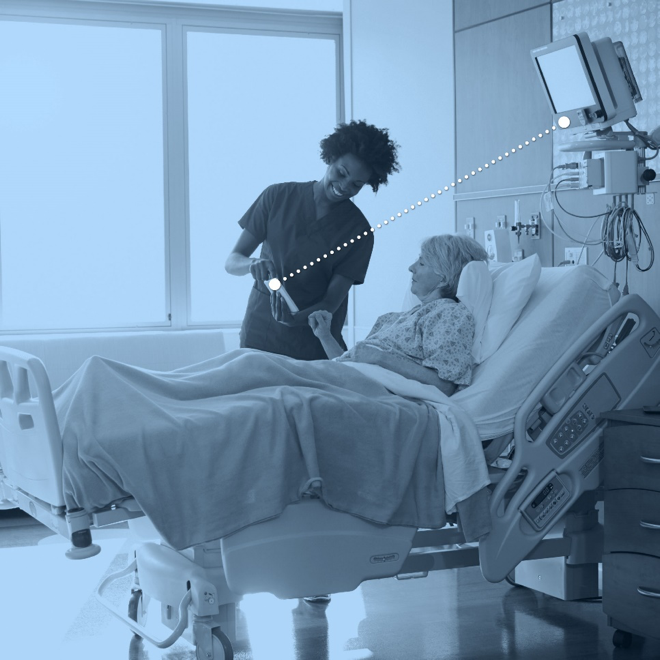 Keeping Today's Hospitals Connected with Bluetooth Technology
This infographic outlines the key benefits of using Bluetooth® technology in hospitals as well as the different applications for healthcare. Download the infographic.
How Location-Based Services Can Improve Healthcare Facilities Around the World
This article from Quuppa explores the potential impact of adopting location tracking technologies in clinical settings. Read the article.
Bluetooth® Technology and the Response to the Covid-19 Pandemic
In this video, Martin Woolley from the Bluetooth SIG examines how Bluetooth technology in smartphones is used to notify users if it's possible they have been exposed to the COVID-19 virus through their contact with other people known to be infected. Watch the video.
Achieving Room-Level Medical Device Tracking Using Bluetooth Low Energy Solutions
For healthcare providers, improving quality of care, reducing costs, and increasing patient satisfaction are primary objectives. In this regard, ineffective medical device management is arguably one of the biggest challenges. Read this article from Kontakt.io to learn more.
Bluetooth® Technology and the Future of Connected Healthcare
In this video, see how Bluetooth® technology enables hospitals, clinics, and other healthcare facilities to deploy smart technology throughout the progression of care to help improve patient diagnosis, treatment and follow up, and curb healthcare expenditures. Watch the video.
Location Tracking in Healthcare with the Quuppa Intelligent Locating System
This blog post outlines how Quuppa is using Bluetooth® technology to help save lives as well as time, resources, and money for healthcare facilities. Read the article.
Check out more healthcare-related Bluetooth resources.
ON-DEMAND WEBCAST
Optimizing Healthcare Facilities Using Wireless Technology – A Case Study
In this on-demand webcast, leaders from Riverside Healthcare, Kontakt.io, and the Bluetooth SIG provide real examples of how medical device tracking, indoor navigation, space utilization, and other location services are helping healthcare facilities optimize their operations and improve the care they provide patients.
For years, advancements in Bluetooth® technology have enhanced operations for large-scale environments, from office…