Is Bluetooth® Technology the New Standard for Assistive Listening Systems?
Presenters: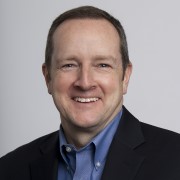 Chuck Sabin
Senior Director, Market Development
Bluetooth SIG

Doug Breaker
CEO
MDHearingAid

Andrew Thomas
Market Development Director
Contacta
Description:
Bluetooth® technology is introducing a new standard for broadcast audio for assistive listening and accessibility, including enhanced listening experiences in public spaces and new sharing experiences from personal mobile devices.  When this technology is available in hearing devices, it has the potential to improve the way you engage with others, and how you experience the world of audio around you.  What does this mean for the future of assistive listening technology and audio accessibility?  Join this workshop and learn from hearing device manufacturers and assistive listening system providers, on how this technology fits into the future of assistive listening when this technology will be available, and how it can enhance audio accessibility, for everyone.
About the Conference:
The HLAA 2022 Convention is June 23-25 in Tampa, Florida! HLAA is very excited to be hosting an in-person Convention again. This year the exhibit hall, workshops, demo presentations, plenary sessions, social events, and Research Symposium will all be held under one roof at the brand new JW Marriott Tampa Water Street. When you aren't learning and networking at the most communication-accessible convention for people with hearing loss, you can explore Tampa's new Sparkman Wharf area or cruise down the local Riverwalk.
The Bluetooth SIG will be in booth 207 at the event.
Related Resources:
Book download: Introducing Bluetooth® LE Audio
Blog: The Growing Need For Ultra-low Latency Headsets And TWS Earbuds
Blog: Introducing LE Audio – Setting Up and Using Broadcast Audio Streams