For years, Quuppa, a long-standing member company of the Bluetooth Special Interest Group (SIG), has played a big role in advancing Bluetooth® location positioning and is committed to delivering open, accurate, and reliable location services solutions. Leveraging the combination of Bluetooth technology with angle of arrival (AoA) and angle of departure (AoD) methodologies, Quuppa is bridging the gap between location services and the IoT world of remote sensing and monitoring.
Recently, I had an opportunity to touch base with Fabio Belloni, Quuppa co-founder and chief customer officer. Our conversation gave me a deeper look into Quuppa's location services advancements.
Q & A with Fabio Belloni
What does Bluetooth enable for your company, and why have you chosen to use Bluetooth technology?
We have been working with Bluetooth® radios for more than 15 years. Though the Quuppa core IP is radio agnostic, Quuppa decided from the very beginning to leverage Bluetooth technologies. Bluetooth offers unique advantages compared to any other standard or proprietary radio technologies, including WiFi, Zigbee, GNSS (GPS, GLONASS, etc.), cellular (4G, 5G, etc.), or ultrawideband (UWB). Further, it offers unique differentiation factors with regards to other technologies that can be used for positioning and/or data communications, such as ultrasound, infrared, lighting, MEMS (acceleration, gyro, compass, etc.), and video, camera-based location systems. Key advantages include interoperability across devices, high market penetration, utilization of the globally available 2.4GHz ISM band, low power consumption, long communication range, flexible communication protocol, open API from silicon vendors, and economy of scale, which helps keep prices low.
Can you share more about a project you are currently working on with Bluetooth technology in an emerging use case or market?
We have several projects both in proof of concept or fully commercial stages where the Quuppa Intelligent Locating System™ is utilized. Depending on the end-customer requirements and the target use cases, the Quuppa technologies can be exploited in different ways across different architectures. For example, in some projects, the Quuppa system is used for asset tracking by using a network-centric architecture where the AoA estimation methodology in which signals transmitted by tags attached to assets is exploited. In other cases, the AoA methodology is used for measuring the signal transmitted by a mobile device running a phone app. Alternatively, the Quuppa system is used as a gateway for collecting remote sensor data broadcasted by dedicated devices via Bluetooth advertising channels. Quuppa can be used both for computing what is where? (location) as well as to answer the question what is happening over there? via a dual-way communication channel over Bluetooth and the Locators. 
A few sample projects spanning across different vertical markets include NGK Ceramics, Nicklaus Children's Health System in Miami, and Mizkan Museum. 
In the NGK Ceramics implementation, the Quuppa Intelligent Locating System was used as part of ThinkIN's platform. Data collected by tags and devices allows workers to quickly locate pallets around the manufacturing plant based on the information of the goods transported by the pallets, such as product type, bench number, kill cycle, and other key criteria for the production routing. ThinkIN, with Quuppa inside, has brought about higher efficiency and decreased costs for NGK because employees are no longer manually searching for specific pallets. Employee safety has improved because workers no longer need to move pallets with forklifts to locate a specific one. And the data collected has helped streamline NGK's inventory management.
The same Quuppa system is utilized by a firetruck manufacturer who needed to better understand where each truck was located in its manufacturing plant, how long it spent at each station throughout the large facility, and what issues were impacting production at any given station — all in real time.
In another implementation, our partner Tieto has been delivering its Empathic Building solution, powered by Quuppa location technology. The Empathic Building solution provides a real-time view of a building's physical space and the people within, providing metrics that help employees work smarter. It also provides real-time feedback on issues affecting employee satisfaction. Tieto utilizes the Empathic Building solution in its own two-building, 21,000-square meter campus in Espoo, Finland, as well as installations at more than 20 customer sites worldwide. 
All three of these implementations were in different industries with different use cases and business goals, and Bluetooth allowed us to support them all with tremendous results 
Each of these B2B implementations is based on AoA. In the near future, Quuppa will start the proof of concept for AoD-based deployments in consumer-focused projects.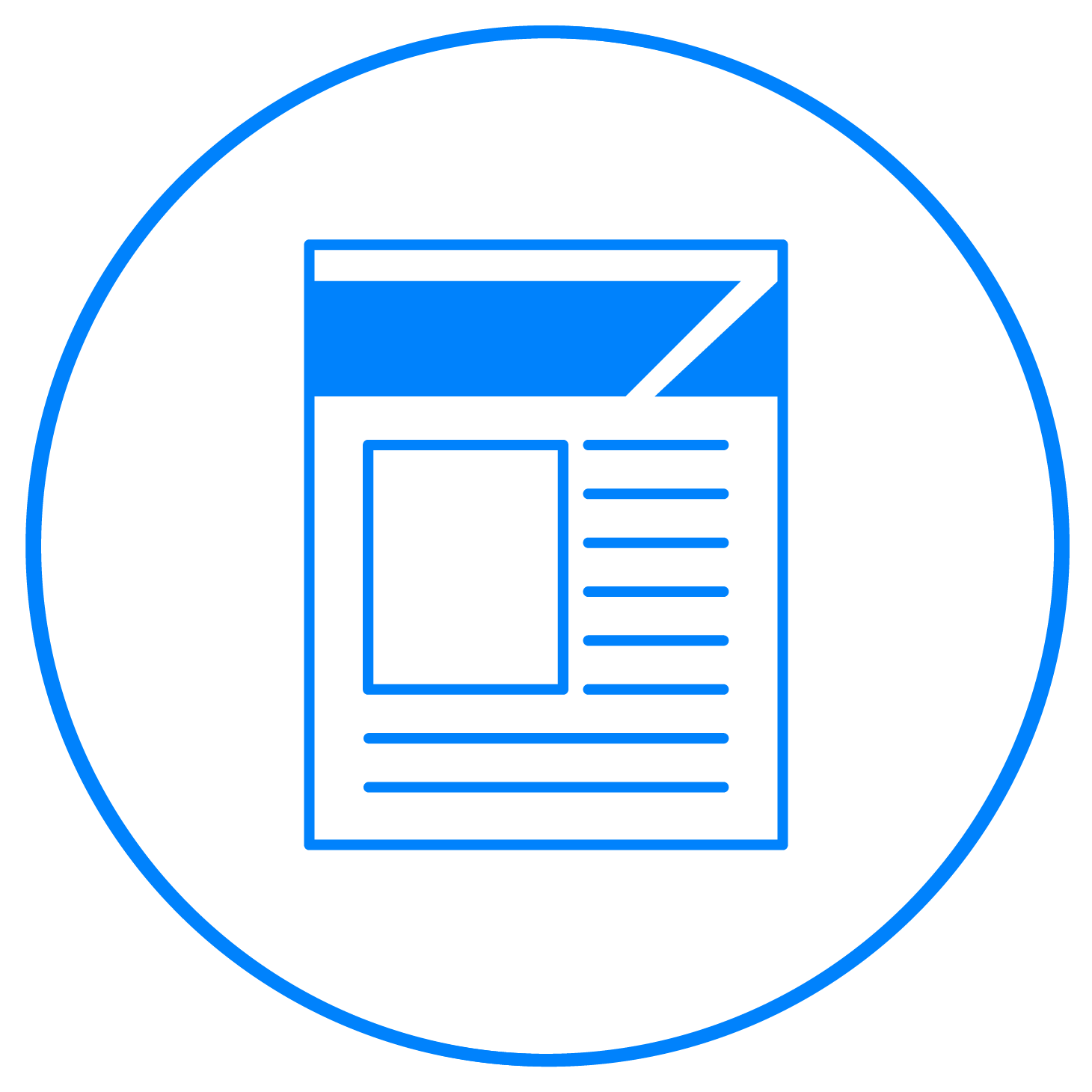 FEATURED DOWNLOAD
Enhancing Bluetooth Location Services with Direction Finding
A new Bluetooth direction finding feature allows devices to determine the direction of a Bluetooth signal, thereby enabling the development of Bluetooth proximity solutions that can understand device direction as well as Bluetooth positioning systems that can achieve down to centimeter-level location accuracy.
How do you hope these projects will influence other implementers?
As demonstrated above, Bluetooth® is the enabler of many different use cases that run over the same infrastructure, which we call Locators. We want our business partners (i.e. system integrators and solution providers) to exploit all functionalities built within the Quuppa Intelligent Locating System so they can deliver their own killer solution to their end customers, whatever that solution may be. Being able to track tags of different size/shape/form, tracking mobile devices, enabling AoD for future mobile devices, or just simple RSSI-based beaconing, where the beacon acts as an IoT gateway, are just some of the enabling functions that allow the execution of a wide variety of use cases on top of the same Quuppa system.        
How does this project benefit the market?
Having system integrators and end customers realize the benefits brought to them by Quuppa technologies, as well as understanding the inherent flexibility that using Bluetooth radios carries, is a marked achievement. The overall location services market remains in its infancy and both system integrators and end customers are still exploring the versatility of old technologies or re-adapting different purpose devices. Our best customers are the ones whose projects fell short on the promises of other RTLS systems and are now looking for a broader enabler technology solution to address the wide range of use cases across their businesses that need an actionable solution. The firetruck manufacturer noted above is a good example of this; it tried and failed with two solutions before finding success with Bluetooth.
 These are not futuristic solutions; rather, Quuppa case studies demonstrate to existing and potential business partners and end customers the benefits of an AoA + Bluetooth® radio-based RTLS system that's available to them now. 
What are some of the major market challenges? And how does Bluetooth help you meet them?
In the past, RTLS solutions were built in siloes, being designed and implemented for solving one use case at the time. That lack of understanding is prevalent, as multiple vertical markets still assume they need to adopt a large variety of technology solutions to solve a small sampling of use cases. Conversely, Bluetooth is an open, widely adopted, flexible radio technology platform that already makes all devices use the same communication protocols and speak a common language. The new adopted features unleash the AoA and AoD functionalities, allowing this common language to significantly extend and improve. Devices now have functionalities that only a few years ago were thought not to be technically feasible.
What role do you see Bluetooth playing in emerging markets like smart building, smart industry, smart city, and smart home?
In past years, Bluetooth® has proven to be a central and growing player in the new IoT and location services business. Soon, businesses will see the adoption of more and more Bluetooth based solutions, and not merely in emerging markets but also in established markets, including sports and more conventional arenas like RFID (moving from passive to active components). For example, the decrease in price of active RFID tags (based on Bluetooth) below the $30 and then $10 mark has spurred new market adoption and opportunities.
Bluetooth is now entering vertical markets that historically were averse to what was thought to be a consumer-agnostic technology. Instead, thanks to the use of flexible profiles and more open API to Bluetooth radio chips, new technical solutions have started to migrate to more secure and enterprise-level markets. The new direction finding feature in the recent release of the Bluetooth core specification is yet another step toward enabling actionable services and solutions across many different vertical markets. Quuppa's success with the establishment of a growing ecosystem of qualified partners operating in many different vertical markets is proof that Bluetooth is moving in the right direction. 
Download this paper, Enhancing Bluetooth Location Services with Direction Finding, to learn more about how the new Bluetooth direction finding feature has enhanced location services solutions.
Bluetooth® technology is transforming the way we use smartphones, turning them into convenient and…