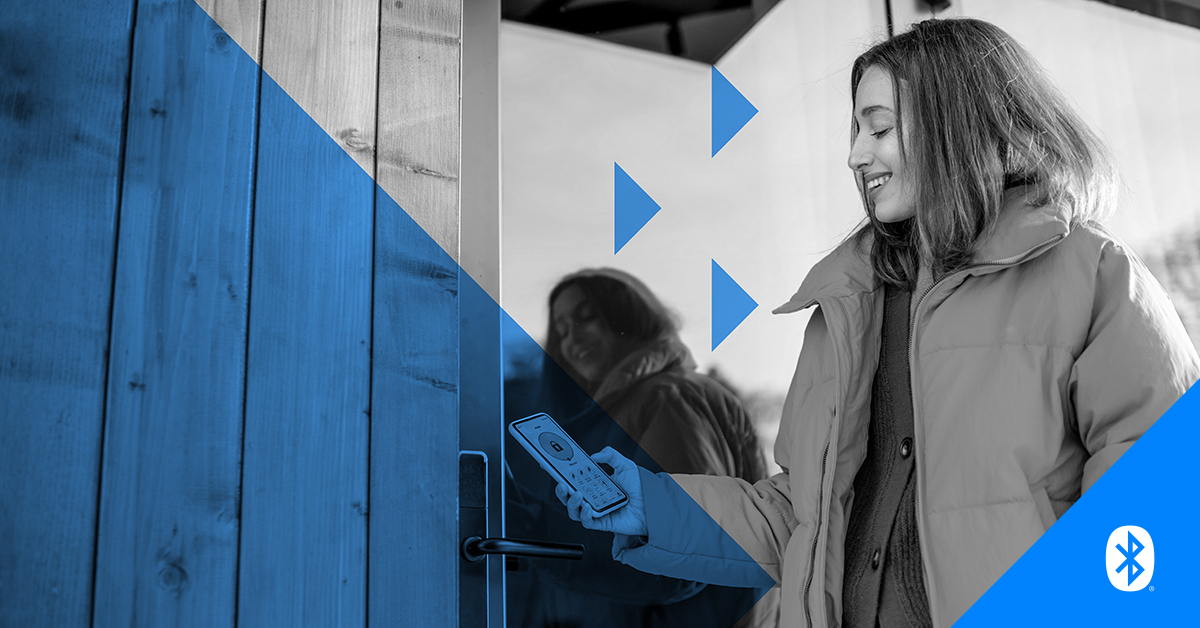 Bluetooth® technology is transforming the way we use smartphones, turning them into convenient and secure digital keys for various applications. With 515 million location service devices projected to ship annually by 2027, increased adoption is being driven by a heightened awareness of the benefits and capabilities of Bluetooth positioning solutions.
LIXIL, a renowned name in Japan's building and housing industries, has embraced Bluetooth technology as their solution of choice for their innovative FamiLock household digital keys. By leveraging Bluetooth technology's wide smartphone adoption, energy efficiency, and robust security, LIXIL developed a product that allows users to effortlessly lock and unlock doors using their smartphones. I recently had an opportunity to speak with Mr. Hidetada Sakai from LIXIL Housing Technology's Sash & Door division about the development of this technology.
Q&A With Hidetada Sakai From LIXIL
How does the FamiLock solution utilize Bluetooth technology to differentiate from other similar smart home solutions in the market?
For many years, locking and unlocking front doors has traditionally been done with mechanical keys. Recently, however, demand has increased for improved user operability, which has led to the use of smart entry keys such as cards and remotes that enable one-touch operation.
By utilizing Bluetooth® technology, we were able to achieve our goal of enabling locking and unlocking via smartphone from inside a pocket.
In this context, we have been developing a product that eliminates the need to carry a dedicated key specifically for the home by enabling personal smartphones to be used instead. Given how common it is for one's hands to be occupied upon trying to enter one's home, the act of taking a key out from a bag or pocket can be very inconvenient. We believe that true convenience lies in the ability to work locks via a smartphone from inside one's pocket. For this purpose, the communication standard that we were to use needed to be widely incorporated in smartphones and energy efficient, have a controllable authentication range, and address security concerns.
Bluetooth® technology was essential to fulfilling each and every one of these conditions and was our first-choice technology. By utilizing Bluetooth technology, we were able to achieve our goal of enabling locking and unlocking via smartphone from inside a pocket, and we have received favorable feedback to the introduction of the industry's first FamiLock.
Why did you choose Bluetooth technology over other wireless technologies?
When considering how to make the smartphone as a front door key concept into reality, we were aware of alternatives to Bluetooth® technology, such as NFC and Wi-Fi. NFC would allow for unlocking and locking after a smartphone's battery has died, but its short communication distance requires that the smartphone be removed from one's pocket and held in front of the door, which is an inconvenience that we were hoping to avoid.
Bluetooth® technology has proven to be the best solution as it has a wider range than NFC and is more power efficient.
While Wi-Fi allows for authentication over a wider range than NFC, it was not possible to adopt it for use as a smart entry key technology as it consumes a large amount of power, and door-side batteries would not last as long as they need to as a result.
Bluetooth technology has proven to be the best solution as it has a wider range than NFC and is more power efficient (thanks to Bluetooth Low Energy). It is also a technology with a household name that has seen a wide variety of technical achievements. We ultimately adopted Bluetooth technology, confident that it will continue to be in use for a long time to come.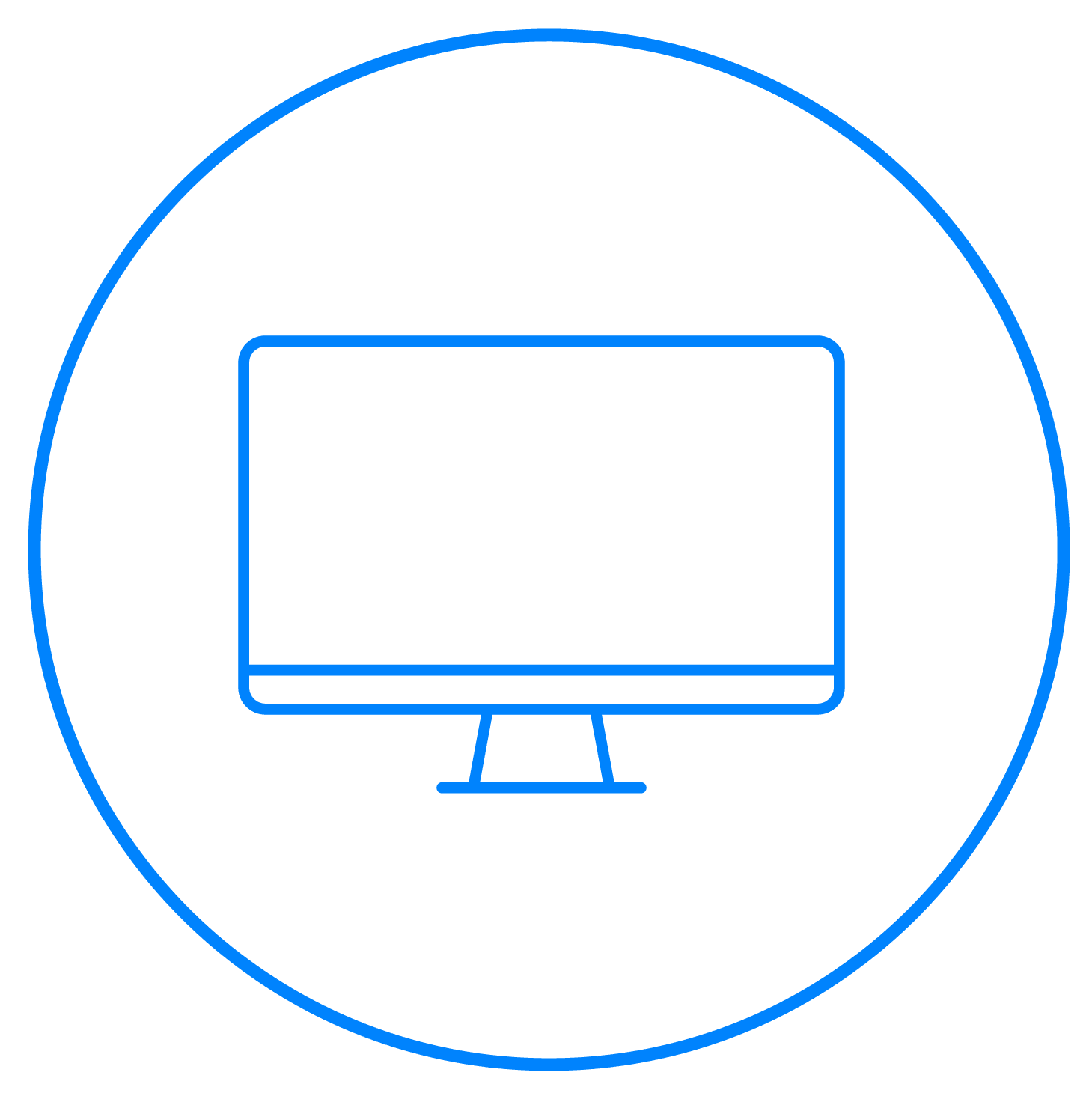 ON-DEMAND WEBINAR
The Myths & Facts about Bluetooth® Technology as a Positioning Radio
Watch this detailed discussion into the challenges and opportunities in front of indoor location services systems and how to tap into their potential in manufacturing, logistics, retail, offices, and more.
Are there any examples that you can share where this solution was successfully applied?
We developed and introduced FamiLoc with the goal of achieving smooth locking and unlocking without the necessity of procuring the key or smartphone from where it is being kept, similar to smart entry keys used in vehicles. While it is common for smartphones to be used as keys, there are few technologies that have achieved the same level of ease and convenience without any wasted time or awkwardness.
We achieved hassle-free, comfortable operability of FamiLock. Users often purchase entrance doors as they are proposed by our builders, but we have seen an increasing number of cases where entrance doors are chosen specifically because they include the Bluetooth equipped FamiLock.
What do you think are the requirements behind an effective digital key for smart home systems?
Since front doors are installed in various regions and vary according to floor plan, the radio wave environment around entrances can vary significantly. As locking and unlocking entrances are performed daily, any delays in response or even a single authentication failure can cause issues for the user that can lead to a decrease in satisfaction.
From a safety perspective, vulnerabilities can be a risk to household security, so constant security maintenance is a necessity. As houses are typically in use for several decades, it is essential that building owners invest in technology that can endure into the future. Taking all this into consideration, we believe that the following conditions are necessary for digital key systems:
High reliability and secure communication
Stability and minimal latency
Flexibility to adapt to changes in the installation site
After evaluating these requirements and considering the potential for future developments, we determined that Bluetooth® technology, which meets these requirements and has promising future prospects, was the option that suited us better than any other.
What role do you think Bluetooth technology will play in the future of digital key technology as a whole?
Bluetooth® technology offers stability in communication, widespread usage with smartphones, and the ability to transmit more information than the LF/RF waves used in conventional smart entry keys. We believe Bluetooth technology can make a significant contribution to the IoTization of building materials, including entrance doors.
By utilizing applications, it becomes possible to add additional features that were previously unavailable, such as changing/checking the settings of smart entry keys and understanding the locking and unlocking history of users. By collecting information from entrance doors and connecting it directly to the cloud, we can anticipate the collection and utilization of big data. This opens up possibilities for future development and business expansion, allowing for the potential of upcoming advancements and new ventures.
FEATURED INFOGRAPHIC
Bluetooth® Location Services Infographic
See 8 use cases for enhancing building efficiencies and creating a better visitor experience, discover new data that supports the latest trends and forecasts, and find out what's driving the rapid adoption of location services solutions.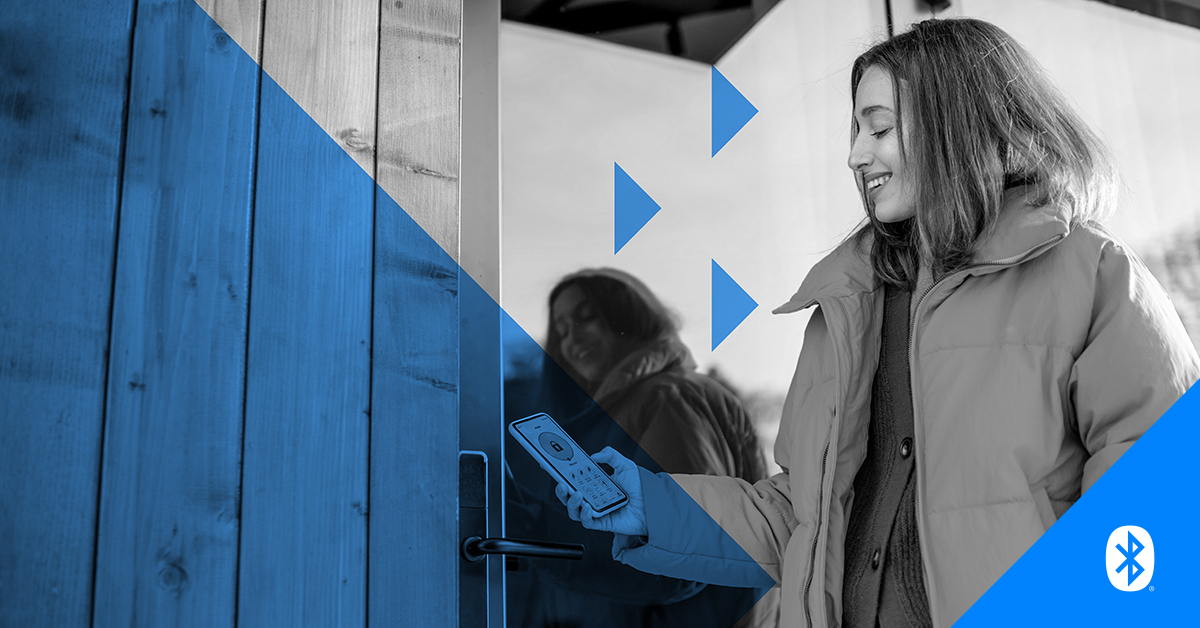 Bluetooth®テクノロジーはスマートフォンの利用方法に変革をもたらし、さまざまなアプリケーションにおける便利かつ安全なデジタルキーとしてのスマートフォンの活用を支えています。Bluetooth位置情報サービスデバイスは2027年までに年間5億1500万台の出荷が予測されていますが、Bluetoothソリューションが持つ利点と機能性への認識が高まるにつれ、その採用も増加しています。
日本の住宅建材及び設備機器産業で最も知名度の高い会社の一つであるLIXILは、革新的な家庭用デジタルキー「FamiLock」の製品ラインにおいてBluetooth技術を選択しました。同社はこの製品の開発において、Bluetoothのスマートフォンへの広範な普及、エネルギー効率、堅牢なセキュリティを活用することにより、ユーザーがスマートフォンを使い、容易にドアを施錠・解錠できるようにしました。このデジタルキー技術の開発について(株)LIXIL LIXIL Housing Technology サッシドア事業部の酒井 秀忠 氏にお話を伺いました。
LIXIL、酒井秀忠氏とのQ&A
「FamiLock」ソリューションを市場の他の類似するスマートホームソリューションと差別化する上で、Bluetooth技術をどのように活用されていますか?
玄関ドアの施解錠操作は、長年メカニカルキーが一般的でしたが、近年ではカード・リモコン等のスマートエントリーキーを用いてワンタッチ操作を可能にするなど、ユーザーの操作性向上が求められてきました。そんな中、弊社では更なる利便性向上策として、お客様自身のスマートフォンをキーにすることで、玄関用にわざわざ専用のキーを持ち歩く必要のない製品を目指して開発に取り組んで参りました。また、玄関前では荷物で手が塞がっているシーンも多いことから、キーをカバンやポケットから取り出す行為は非常に面倒であると考え、「キーであるスマートフォンを取り出さずに施解錠ができること」が真の利便性だと考えました。これを実現するための通信規格としては、スマートフォンに広く搭載され、省電力、認証範囲の制御、セキュリティ課題をクリアできる見込みのBluetooth技術が第一選択肢であり必要不可欠でした。Bluetooth技術を用いることで、狙い通りの「スマホでポケットイン施解錠」を実現することが可能となり、業界で初めて「FamiLock」として市場に投入してご好評を頂いております。
Bluetoothソリューションについて、どのような利点があるとお考えですか?御社のソリューションに他の無線技術ではなくBluetooth技術を選択した理由についてお聞かせください。
スマートフォンを玄関のキーにするに当たり、当時の選択肢はBluetooth以外にもNFC、Wifiが候補に挙がっていました。NFCの強みとしてはスマートフォンの充電が切れた後でも施解錠できることですが、通信距離の短さからドアの認証部に接するまでスマートフォンを取り出して近づける必要があり、帰宅時に手が塞がっているシーンでは利便性に欠けました。一方でWifiはNFCよりも広範囲での認証形成が可能ですが、高出力故にドア側の電池が持たないことから、玄関ドアのスマートエントリーキーの通信方式として採用することはできませんでした。その点、BluetoothはNFCよりも広範囲、Wifiよりも省電力(Bluetooth Low Energyを採用)であり、ユーザーにも広く知られていることや、技術的な実績も多く、今後も長く使用されることを想定しBluetoothが最適であると考え、採用致しました。
「FamiLock」ソリューションの導入成功事例についてお聞かせください。(デモンストレーション例、導入への取り組みなど)
「FamiLock」は車のスマートエントリーキーのように取り出す必要がなくスムーズな施解錠を、スマートフォンをキーとした場合でも同じように再現できることを目標に開発・市場投入致しました。他社でもスマートフォンをキーとした商品が多数存在しますが、ここまでの快適性を実現できた商品はほぼなく、玄関における無駄・違和感のない快適な操作性をとてもご評価いただいております。その結果、通常、玄関ドアはハウスメーカー等からの提案品を、ユーザーがそのまま購入されるケースがほとんどですが、「FamiLock」を使いたいというエンドユーザー様からの指名で当社の玄関ドアが採用されるケースも多くみられるようになりました。
効果的なスマートホーム用デジタルキーシステムの実現にはどのような要件が必要だとお考えですか?Bluetooth技術はどのような形でその要件を満たしているかお聞かせください。
玄関ドアは様々な地域・間取りで設置されるため、玄関ドア周辺の電波環境が大きく変動致します。また、玄関ドアの施解錠操作に関しては日々行う動作である為、少しでも反応が遅くなったり、一度でも認証に失敗するとユーザーとしてはストレスとなり、満足度低下に直結します。またセキュリティについても脆弱性の発見=住宅の防犯性の低下につながるため、継続的なセキュリティ保持も必要になります。更に住宅は数十年に渡りご使用になられることから、将来に渡り永続する技術の採用が不可欠です。以上の観点から玄関ドアのデジタルキーシステム化においては以下の要件が必要だと考えます。
通信における高い信頼性・セキュリティ維持体制
通信の安定性・遅延が少ないこと
設置環境変化における融通性
上記要件を満たし、将来的な見込みもあるBluetoothが最適だと判断し、今回採用致しました。
デジタルキー技術全体の将来に向けて、Bluetooth技術が果たせる役割はどのようなものとお考えでしょうか?
Bluetoothは通信の安定性やスマートフォンで普及に加え、従来のスマートエントリーキーで使用されるLF/RF電波よりも多くの情報を載せて通信をすることが可能であり、玄関ドアをはじめとする建材のIoT化に大きく貢献できると考えます。アプリケーションなどを介し、スマートエントリーキーの設定変更/確認や対象者の施解錠履歴など今までできなかった追加機能が入れられることや、今後は玄関ドアの情報を収集し、クラウドと直結することでビックデータの収集・活用が見込めており、次期開発や次のビジネス展開が可能になると考えます。
Through Channel Sounding, the distance between two Bluetooth Low Energy devices can be estimated more accurately than with existing techniques, down to 10cm accuracy.