Since the light bulb was invented, one of the first things people asked was, "how do I turn it on and off?". The humble light switch has, for many years, offered a simple answer to that question and is a simple example of democratising the decision making away from a central decision maker. The light switch is a decentralised control. In our homes, and in smaller commercial applications, this was fine for many years. However, on the larger scales of industrial and commercial applications, relying on human beings to ensure that lights are turned on correctly and again turned off to not waste energy has been the weakest link in the system. To overcome the human weak link, we needed automation and the ability for a single authority to take control and do the right things. This is where centralised control systems came into play. When you cannot trust something to do what it's meant to do, power is taken back. Centralised and decentralised systems have been in battle for a long time and can be witnessed in many walks of life.
In the world of lighting and lighting controls, the nature of centralised versus decentralised and distributed controls comes down to one fact. Who has ultimate control? Let us review what control is offered in both centralised and decentralised control systems and review each in the context of scalability, complexity, reliability, and security.
Who Has Control?
Centralised control systems have a singular entity (device) with absolute and total control. This device receives all the facts and information and processes them no matter how much information there is and how long it takes to process. This single authority takes all decisions and enacts or commands the devices on what to do. Furthermore, all the rules, all the knowledge of the entire system, its processes, and logic reside in one place. In lighting terms, a good example of a centralised control system is DALI.
Decentralised systems distribute the intelligence of the system across multiple devices. A common set of rules which must be abided by are known by each device. Each respective device can understand information relevant to itself and those around it. It can process information relevant to itself and those around it, and the decision making can be made by each device within the boundaries of the rules given. In lighting terms, a good example of a decentralised system is qualified Bluetooth® Mesh.
High Scalability Without Breaking the Bank
In centralised systems, you must understand and plan all the resources you need from the start. You have to plan for how large the system is on day one and allocate the right hardware and software capabilities to meet those needs. Scaling the system later can be complex and expensive. You can future proof at the expense of budget and risk having dormant resources.
Decentralised systems offer much more flexibility. Start with a single room and scale to a whole floor and grow the system as you need, adding as you go with no need for a central controller. This ensures that the infrastructure is always fit for purpose without a capital expense burden upfront or a hefty upgrade cost later.
Reduced Complexity

A centralised lighting control system must have all the processing power in one central location. This often leads to a storage area full of hardware requiring specialist installation and programming. The programming tools have always been complex, requiring extensive training and leading to augmented costs for commissioning and creating ongoing cost burdens for making changes or even basic maintenance from skilled engineers.
A decentralised lighting control system will spread the processing power across devices leading to a more discreet implementation of lighting controls. Due to its miniature size, we can integrate a whole set of lighting controls into each luminaire, offering a hyper-granular control and a wide matrix of sensing capabilities, enabling deeper and richer insights. Software tools are dramatically simpler but just as capable. Employing web-based tools and leveraging the benefit of Bluetooth® embedded in intuitive mobile devices makes the commissioning of these systems quicker and less expensive on day one and lowers ongoing maintenance costs, putting the power and ownership of the system back in the hands of the owners.
Increased Reliability
In a centralised system, if a central function is unavailable, as it has failed or is otherwise unavailable, the whole system fails and compromises occupancy safety and comfort. This is known as a one-to-many architecture.  
A decentralised system ensures that, regardless of any singular failure anywhere in the system, the wider system remains unimpacted. This is thanks to an architecture which employs a many-to-many topology, meaning that if a device fails, there are multiple paths of communication around an issue and each device is still able to make decisions for itself.
There are many wireless protocols out in the market to choose from, but there is only one which can truly meet the challenges of a smart building at scale, reliably, and securely. Qualified Bluetooth® Mesh.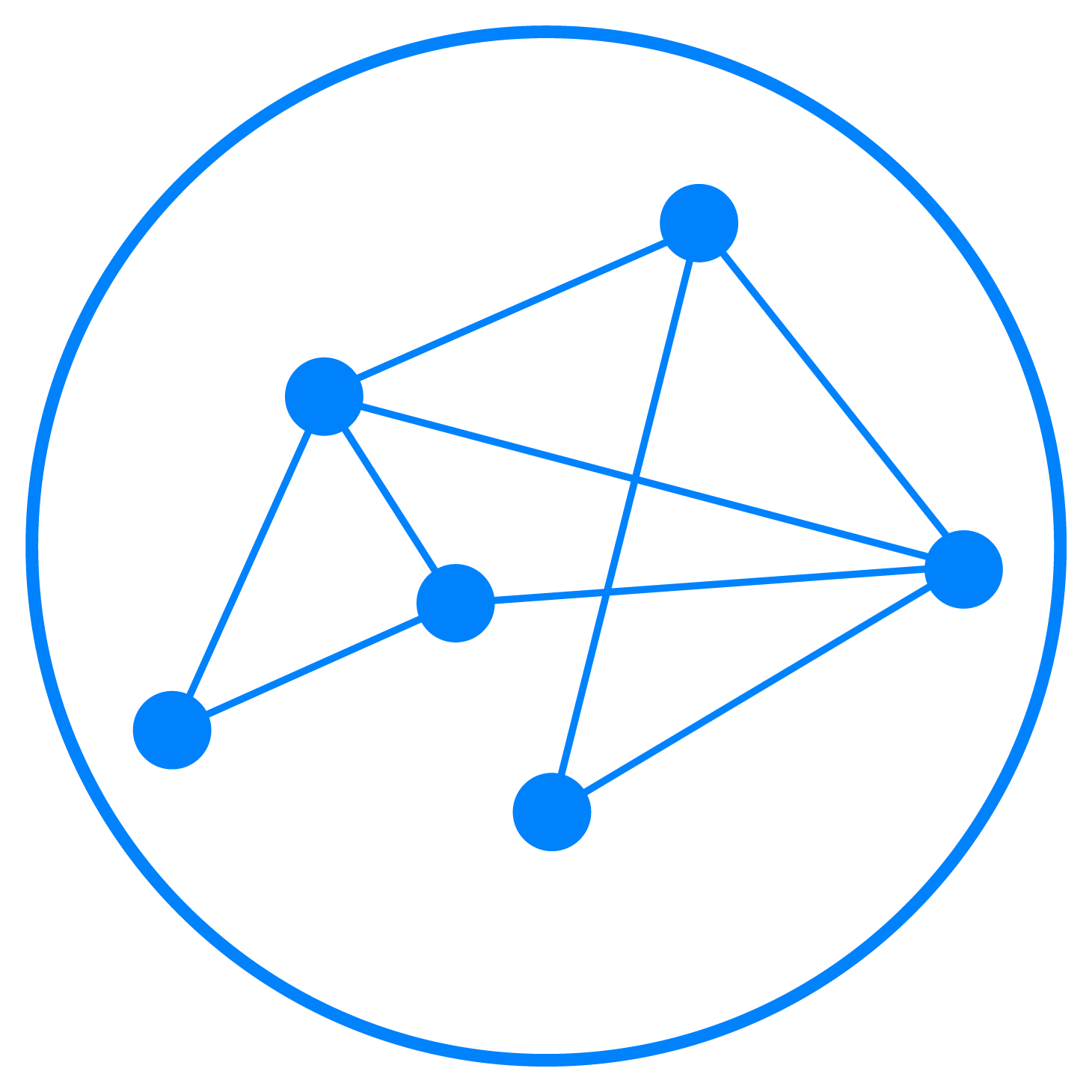 FEATURED INNOVATION
Bluetooth Networked Lighting Control
Bluetooth® Networked Lighting Control systems are deployed in offices, retail, healthcare, factories, and other commercial facilities to deliver a combination of energy savings, an enhanced occupant experience, and more efficient building operations.
Why is Qualified Bluetooth Mesh Ideally Suited for Smart Buildings?
Qualified Bluetooth® Mesh has a multi-faceted, holistic, and through-life approach to tackling common issues.
Wireless – 80 percent of the buildings that will exist in 2050 already exist today. Nine out of ten lighting-based projects are retrofit projects where pulling new control wiring is not economically viable, and the level of disruption is too great. Wireless communications offer convenience, and Bluetooth technology is a protocol purposefully designed for wireless applications.
Widely Trusted and Natively Available – Every smartphone in the world contains Bluetooth technology. This handy piece of equipment is available to almost every person and is the ideal, user-friendly, intuitive tool for users to interact with their lighting, facilitating an efficient and reliable commissioning of the system. Other systems, especially centralised ones, require more complex tools and intermediary devices, adding cost and complexity to the implementation of smarter lighting.
Natively Reliable – Removing the need to have a single entity making the decisions and processing all information and distributing that control removes the single point of failure. Bluetooth technology is designed on a many-to-many topology which, unlike other communication types (e.g., Zigbee, WIFI) ensures there are no single points of failure.
Interoperable and Open Standard – The unique nature of qualified Bluetooth Mesh is that it is written to ensure interoperability and remove fears of vendor lock in or from being locked out in the future. Building on Bluetooth Low Energy (LE) foundations, qualified mesh's unique bottom-to-top approach ensures all qualified devices speak the same language in the same way. Proprietary systems based on Bluetooth LE will lack this interoperability. Qualified Bluetooth Mesh is an open protocol, making the system more accessible, and supported by a wide range of industries and development communities.
Scalability – Whether it's a small room or a building of thousands of lighting points, qualified Bluetooth Mesh can handle decentralised lighting control at scale.
Secure – Bluetooth technology uses a wide range of methods to protect the network from intrusion and multiple methods of transmitting and storing data.
Future Proof – Using over-the-air wireless tools, devices can quickly and easily receive software updates, ensuring they are up to date to meet the latest security needs and employ the latest available features. Furthermore, without any cables needed, this means that when the layout of a space changes (new wall or a moved wall, for example), there is no need to call in electricians to rewire, and by using mobile apps employing Bluetooth technology, you can simply reprogram. There is no need to involve a qualified engineer.
How Do We Apply This in the Real World?
Lighting has a unique set of features which will make it the backbone of the smart building.
Lighting is a powered infrastructure which is all over your building. This powered infrastructure owns the ceiling space and is the ideal structure which can be made to carry power to new sensors and services without the need to add new cabling. This enables a wide array of sensors to be easily and quickly distributed across buildings as well as create anchor points for hyper-granular, location-based services.
Lighting can easily be connected to other systems and to the internet using a wireless protocol such as qualified Bluetooth® Mesh in order to acquire environmental data and provide service delivery.
Lighting has a location which is:
Shared with us human beings. We see them, and they see us. They can therefore understand the world we live in.
They have a location that does not change. As a fixed asset, we know the exact X, Y, and Z co-ordinates of each lighting device in the world, facilitating a grid of indoor navigation anchor points and enabling a wide array of new services for efficiency and wellbeing with minimal additional costs.
Using qualified Bluetooth Mesh, we can bring this unique feature set, starting with a powerful, multifunction sensor. Every single lighting point can be effortlessly given a set of capabilities, such as daylight sensing, motion sensing, onboard processing, data acquisition capabilities such as intra-luminaire driver power consumption or operating status thanks to DALI D4I, and more, making each and every single luminaire capable of having its own lighting control system. All this intelligence is simply inserted into a luminaire and connected by two wires, making the sensor easily replaceable and serviceable, encouraging best practices in circular economy and sustainable product design. We can take this incredible power and install it over a building with minimal effort and negligible disruption to occupants. With lighting controls built in and built on a qualified Bluetooth Mesh wireless technology, all the hard work is done at our factories, meaning that all there is left to do on site is to connect Live, Earth, and Neutral. It is no more difficult to install than a non-controlled lighting system. But now with exceptional motion coverage, granular control, and future-proof service capabilities.
Using intuitive mobile application tools empowered by Bluetooth technology and supported by web applications, implementation is quicker and easier than ever and puts the power to customise your lighting back in the hands of the owners of the lighting themselves.
Case Study – Boeverbos, Brugges, Belgium
Boeverbos in Bruges, Belgium is the regional government headquarters for the Flanders region of Belgium. The building is a mixed-use space comprising of offices, meeting rooms, circulation areas, canteen, and auditorium.
The client wanted a lighting upgrade for the entire building to improve the lighting quality and drive down their energy costs alongside a number of energy-efficiency measures employed on the site, such as Solar PV. The building had no pre-existing lighting control wiring which could be used to install DALI, and the client gave an aggressive four-week deadline to complete the work. Finally, the client desired a future-proof system so they could employ new services such as occupancy analytics, fault reporting, and central emergency lighting maintenance in the future when the budget allowed.
Feilo Sylvania, in partnership with installer Quintiens NV, part of the Veolia Group, installed 773 SylSmart enabled luminaires with qualified Bluetooth® Mesh integrated into the whole building.    
Thanks to the many advantages of a decentralised solution based on qualified Bluetooth Mesh, the whole system was installed in three weeks, with commissioning undertaken by the installer at the point of installation rather than weeks later in two separate steps. This unique capability enabled whole-site installation with minimal disruption to the occupants and is all managed without the need for any central controller.
"Because the system is plug and play by nature, it allows us to replace devices in a truly short time and also allows us to configure them per room/zone and area. This gives us the major advantage of working in specific phases in buildings, while allowing occupants to continue working. There is therefore minimal disruption to the end user." 
– Tino Bracke, Quintiens NV (Veolia Group)
Qualified Bluetooth Mesh Combined with Lighting, Unlocking the Intelligent Building
By means of a lightweight edge gateway, a wide array of data can be acquired from lighting and be either converted to valuable insight from value-added services or exposed via API to augment other systems and make them more efficient based on the data acquired. For example, HVAC can be made smarter by not heating/cooling an empty room where no occupancy is detected. Or, perhaps, it could combine the data to make meeting booking systems more relevant by ensuring meeting rooms which are booked but not used are released immediately for reuse.
Centralised systems have dominated the lighting controls landscape for decades owed primarily to the lack of available technology and have, in many ways, opened a world of opportunity. But it is still limited by its own restrictions. With decentralised systems now able to pick up where centralised systems left off, the future of smart buildings is highly reliable, easy to scale, and, using qualified Bluetooth Mesh, it is ready and waiting for you to take advantage of its wide range of features and benefits.
With qualified Bluetooth Mesh-enabled lighting, the investment you make today in a decentralised intelligent lighting infrastructure will help you reap additional rewards later.

ON-DEMAND WEBINAR
How to Unlock the Full Potential of Networked Lighting Control Systems
Find out how to deploy networked lighting control systems that can unlock the full value of a building.
Lighting control systems are deployed in offices, retail, healthcare, factories, and other commercial facilities…