If you are doing Bluetooth® application development on an iOS platform, or performing embedded firmware development for an iOS app, this article will tell you how to establish a debug system using your iOS device and a Mac computer, capture Bluetooth packets over the air between an iOS device and a peer device, and provide the logs over the HCI (Host Controller Interface) on this iOS device.       
What You Will Need
iOS 13 device and cable
Mac computer/laptop
Apple Developer Program account
Installing Profiles on Target iOS Device
Copy the below link and paste it in the browser of the target iOS device.
https://developer.apple.com/bug-reporting/profiles-and-logs/?name=bluetooth
The webpage below will be displayed. Now, click Profile (red rectangle) under Bluetooth for iOS.
The browser will ask you to Sign in to Apple Developer. After logging in successfully, the webpage below will appear. Now, click the Allow button.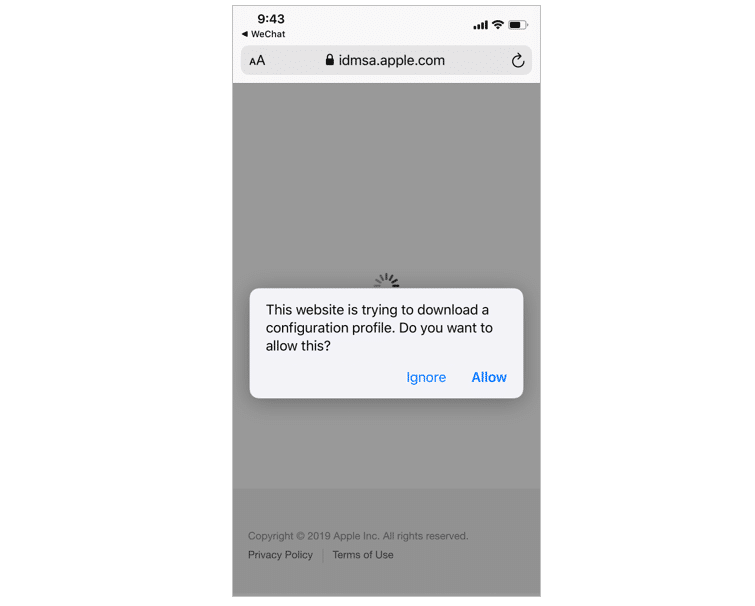 As shown below, select iPhone to install this profile.
The browser will download the profile file. When the screen below appears, the profile has been downloaded. According to the hint, Review the profile in Settings app if you want to install it, open Settings app on your iOS device.
In the Settings app, click the Profile Downloaded tab as shown below.
Now, click the Install (red rectangle) buttons to install the profile (see image on the right). The profile has now been successfully installed.
Installing Xcode 11
Please visit App Store or this link to install Xcode 11 on your Mac.
Installing the packetLogger
Download the Additional Tools for Xcode 11 via this link. When downloaded successfully, open the Additional_Tools_for_Xcode_11.dmg and access the Hardware folder. The packetLogger is inside of the folder, as shown below  
You can drag the packetLogger and drop it into your Application folder for installation.
Starting Bluetooth Packets Analysis
Open the packetLogger. The main user interface should appear as shown below.
Connect the profile-installed iOS device to your Mac by cable and click on File à New iOS Trace, as shown below.
packetLogger will start to trace all the Bluetooth activity on this profile-installed iOS device. At the left-top corner of this iOS device screen, a pulse icon will be displayed (see image below). This means the trace is ongoing.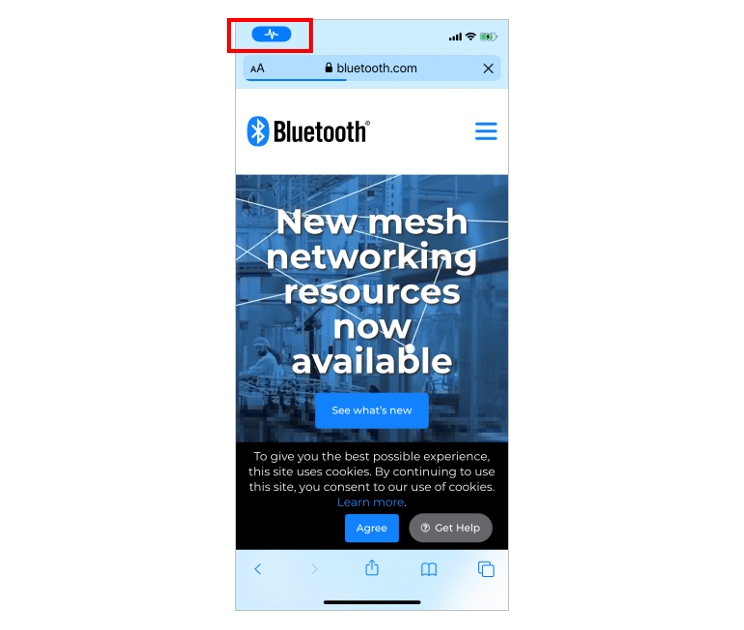 According to this session of WWDC 2019, the packetLogger can:
Work as a Bluetooth packet analysis application
Decode all protocols defined by the Bluetooth Special Interest Group (SIG) and Apple
Perform rich filtering options
Search by text regex
Comment and flag packets
Export raw data for analysis
By the way, after real device testing, packetLogger supports Bluetooth BR/EDR and Bluetooth Low Energy.
Summary
Using this method, whether you are an iOS developer or an embedded firmware engineer, can help you debug and trace your application. If you want to debug or trace Bluetooth® mesh packets over the air, you still need to have a professional Bluetooth packet analyzer.
The Bluetooth Special Interest Group (SIG) recently published a set of specifications that standardizes…