Bluetooth® Location Services is the fastest-growing Bluetooth solution area. According to the 2022 Bluetooth Market Update, annual shipments of location services devices are estimated to reach 568 million by 2026. Despite Bluetooth technology's success in the location services markets, several myths remain unaddressed. One is the belief that Bluetooth technology is inaccurate or inferior to alternative positioning technologies and cannot operate well in industrial and commercial environments.
Bluetooth technology, however, is entirely capable of achieving high-accuracy positioning. Bluetooth Direction Finding enables devices to determine the direction of a Bluetooth Low Energy (LE) signal, which makes it possible for Bluetooth positioning systems to achieve centimeter-level location accuracy.
I recently spoke with Mr. Arata Takahashi from Pixie Dust Technologies, Inc. about how they use Bluetooth technology to develop a high-accuracy, indoor positioning solution. Mr. Takahashi further explained how the Bluetooth Direction Finding feature underpins their solution.
Q&A With Arata Takahashi from Pixie Dust Technologies, Inc.
How does Pixie Dust Technologies' solution use Bluetooth positioning technology?
Pixie Dust Technologies' hackke is an indoor positioning solution that we developed with the aim of driving digital transformation for both people and things. The sensing part of the technology is based on Angle of Arrival (AoA), a positioning methodology first standardized in Bluetooth® Core Specification version 5.1. hackke was the first AoA-based high-precision, wide-range indoor positioning solution to be commercialized in Japan, and we are providing it as a service to our customers.
What are the advantages of using Bluetooth Direction Finding?
We utilize our own algorithm on data from Bluetooth® Direction Finding to achieve robust, high-precision position sensing. Since Bluetooth Direction Finding enables a more robust use of information for position measurement, both the probability and precision of detection have risen dramatically, expanding the range of feasible application from the perspective of the digital transformation of people and things.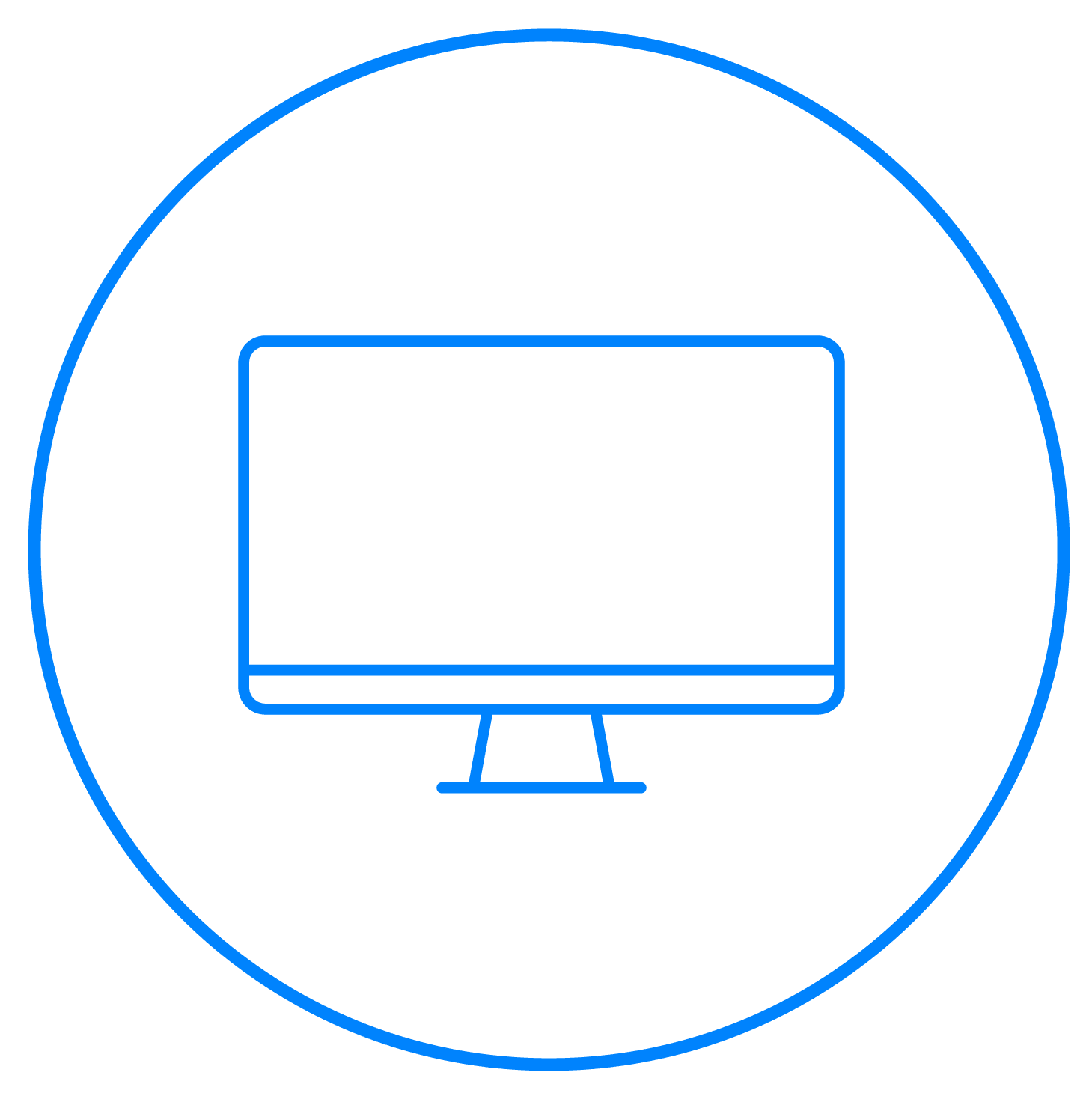 ON-DEMAND WEBINAR
The Myths & Facts about Bluetooth® Technology as a Positioning Radio
Watch this detailed discussion into the challenges and opportunities in front of indoor location services systems and how to tap into their potential in manufacturing, logistics, retail, offices, and more.
Are there any examples that you can share where this solution was successfully applied?
It has already been deployed, and we are receiving more and more inquiries from customers in various fields. Since this is a new initiative for us as well, we can't disclose too many details, but in the context of activity-based working, hackke can monitor the positions of people to deliver insights on workplace location usage and communication, which reveal the characteristics of particular locations. So, we're pitching the idea of using this technology to design workplace layouts and office fixtures that can boost work performance.
Another thing we're working on is integrating this technology with our hoteling app to develop solutions that integrate positional information and boost company value as a result.
People are also coming to us with inquiries about asset management.
Bluetooth® technology…has the potential to become the de facto standard for indoor positioning.
What do you think are the requirements behind effective real-time location systems and indoor positioning systems?
We think such systems need to be based on communication protocols that can be used by everyone and address latency and accuracy issues. In terms of latency and accuracy, Bluetooth® technology performs very well in the indoor positioning field, and the Bluetooth standard is easily used in all sorts of devices.
Why did you choose Bluetooth technology over other wireless technologies?
We feel that Bluetooth® technology is a communications protocol that has the potential to become the de facto standard for indoor positioning. The way it enables application expansion using conventional communications and the progress being made in developing technology relevant to indoor positioning also adds to its promise.
FEATURED DOWNLOAD
Enhancing Bluetooth Location Services with Direction Finding
A new Bluetooth® Direction Finding feature allows devices to determine the direction of a Bluetooth signal, thereby enabling the development of Bluetooth proximity solutions that can understand device direction as well as Bluetooth positioning systems that can achieve down to centimeter-level location accuracy.
Bluetooth® 位置情報サービスは、最も急速に成長しているBluetoothソリューション分野です。Bluetooth 市場動向 2022 によると、2026年までに位置情報サービス機器の年間出荷台数は、5億6800万台に達すると推定されています。Bluetooth技術が位置情報サービス市場で成功を収めているにもかかわらず、未だ解けていない誤解もあります。その一つが、Bluetooth技術は他の測位技術に比べて精度が低い、あるいは劣っており、産業および商業といった環境ではうまく動作しないという考えです。
しかし、実際にはBluetoothは高精度な測位を実現することができる技術です。Bluetooth 方向検知は、Bluetooth Low Energy(LE)の信号の方向を判断することができるため、Bluetooth測位システムでセンチメートル単位の測位精度を実現することができるのです。
今回、ピクシーダストテクノロジーズ株式会社の高橋新氏に、Bluetooth技術を用いた高精度な同社の屋内測位ソリューションの開発についてお話を伺い、さらにBluetoothの方向検知機能がどのように同ソリューションを支えているのかについて、説明いただきました。
Q:ピクシーダストテクノロジーズのソリューションはBluetoothの測位技術をどのように活用していますか。
ピクシーダストテクノロジーズのhackke™は、ヒトとモノのDX化をコンセプトに、屋内位置測位ソリューションとして展開しています。その技術のセンシング部分として、Bluetoothのバージョン5.1より規格化された測位技術としてAngle of Arrival(AoA)の技術を応用しており、国内で初めてAoAを用いた高精度・広範囲の屋内測位を商業化し、お客様にサービスとしてご提案しています。
Q:同ソリューションはBluetoothの方向検知機能をどのように活用していますか。また、方向検知機能の利用におけるメリットについてお聞かせください。
 弊社ではBluetoothの方向検知機能から取れるデータを弊社独自のアルゴリズムを用いることにより、ロバストで高精度な位置検出に応用しています。
 方向検知機能を用いると、より計測したい位置にロバストな情報を使用することが出来るため、格段に検出精度及び検出確率が向上し、ヒトとモノのDX化の観点で実現可能なアプリケーションが広がりました。
Q:同ソリューションの活用事例などについてご共有頂けますでしょうか。
現在、すでに導入はもとより、様々な領域のお客様からお問い合わせを多く頂いています。我々の取り組み自体新しいものがあるため、あまり公開はできませんが、Active Based Workingの文脈で、人の位置から、場所の使用状況・コミュニケーションなどを把握することにより、その場所の持つ特性を明らかにすることができ、より業務のパフォーマンスを向上するレイアウトやオフィス什器の提案など進めています。
さらに、位置情報と繋げ、会社の価値を高める施策として、弊社のホテリングアプリとの連携も進めています。
その他、資産管理の文脈でも様々なお引き合いを頂いています。
Q:リアルタイム位置情報システム、屋内測位システムに必要な要件にはどのようなものがあるとお考えですか。
 レイテンシーや精度などとともに、様々な人が使える通信プロトコルであることは重要であると考えております。
Bluetooth技術はレイテンシーや精度に関しても、屋内測位の領域の中でかなり高いレベルであり、さらに、Bluetooth規格は通信プロトコルとして、あらゆるデバイスで使いやすいと考えています。
Q:他のワイヤレス技術ではなくBluetooth技術を選択した理由についてお聞かせください。
Bluetooth技術は通信方式のデファクトであり、屋内位置測位のデファクトになる可能性を秘めていると考えています。さらに、通常の通信を用いて、アプリケーションの拡張ができること、そしてさらなる屋内測位の技術に有効な技術開発が進んでおり、将来性もあることがあげられます。
hackke™は屋内の人や物の位置情報を高精度かつリーズナブルな価格で検出できる技術です。従来の低精度Bluetoothによる測位システムと比較して、精度がおよそ10倍向上し、平均で1~2メートルの誤差で測位が可能です。オフィスでのフリーアドレスの在席管理と利用状況の可視化だけでなく、製造工場や物流倉庫、建築現場等でのアセットマネジメントや工数集計、生産・作業効率改善、資材・機材の適切位置検討、セキュリティ対策にも活用できます。
* hackke及びそのロゴは、ピクシーダストテクノロジーズ株式会社の商標又は登録商標です。
Through Channel Sounding, the distance between two Bluetooth Low Energy devices can be estimated more accurately than with existing techniques, down to 10cm accuracy.