How It Works
An unlimited number of in-range Auracast™ receivers will be able to join an Auracast™ broadcast from a nearby Auracast™ transmitter.
Step 1
An Auracast™ transmitter begins an Auracast™ broadcast that includes advertisements, which provide Auracast™ assistants with information about the broadcast (e.g. name, content, codec configuration, etc.), as well as one or more audio streams (e.g. left and right stereo audio streams).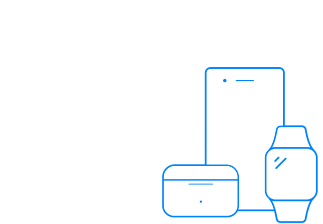 Step 2
Auracast™ assistants scan for Auracast™ advertisements and provide a user interface (UI) to enable users to select an Auracast™ broadcast to join, similar to the UI commonly used to connect to Wi-Fi networks in public spaces.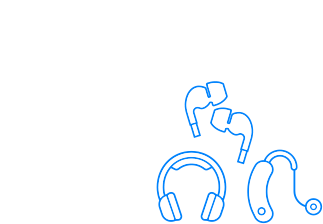 Step 3
Once an Auracast™ broadcast is selected, the Auracast™ assistant provides the Auracast™ receiver (e.g. headphone, earbud, hearing aid, etc.) the information it needs to join the Auracast™ broadcast. 
Glossary of Terms
Auracast™ broadcast audio
Auracast™ broadcast audio is a set of defined configurations of Bluetooth® broadcast audio which are specified within the Public Broadcast Profile (PBP) specification
Auracast™ transmitter
A Bluetooth® device capable of transmitting an Auracast™ broadcast.
Auracast™ receiver
A Bluetooth® device capable of receiving an Auracast™ broadcast.
Auracast™ assistant
A Bluetooth® device capable of assisting an Auracast™ receiver in receiving and Auracast™ broadcast.
Auracast™ broadcast
A Bluetooth® audio broadcast consisting of one or more Auracast™ streams and associated advertisements
Auracast™ stream
A Bluetooth® broadcast audio stream that conforms to a defined set of configurations
Auracast™ advertisement
A defined set of Bluetooth® advertising messages that alert Auracast™ assistants to the presence, content and configuration of an Auracast™ broadcast