The Bluetooth® location services market experienced a delay in growth last year due to travel restrictions and constraints on on-site equipment installations. However, as the 2021 Bluetooth Market Update suggests, market growth is expected to pick back up during 2021 and increase to 550,000 implementations over the next five years. In fact, a heightened awareness of asset tracking and safe return solutions has increased interest in Bluetooth location services.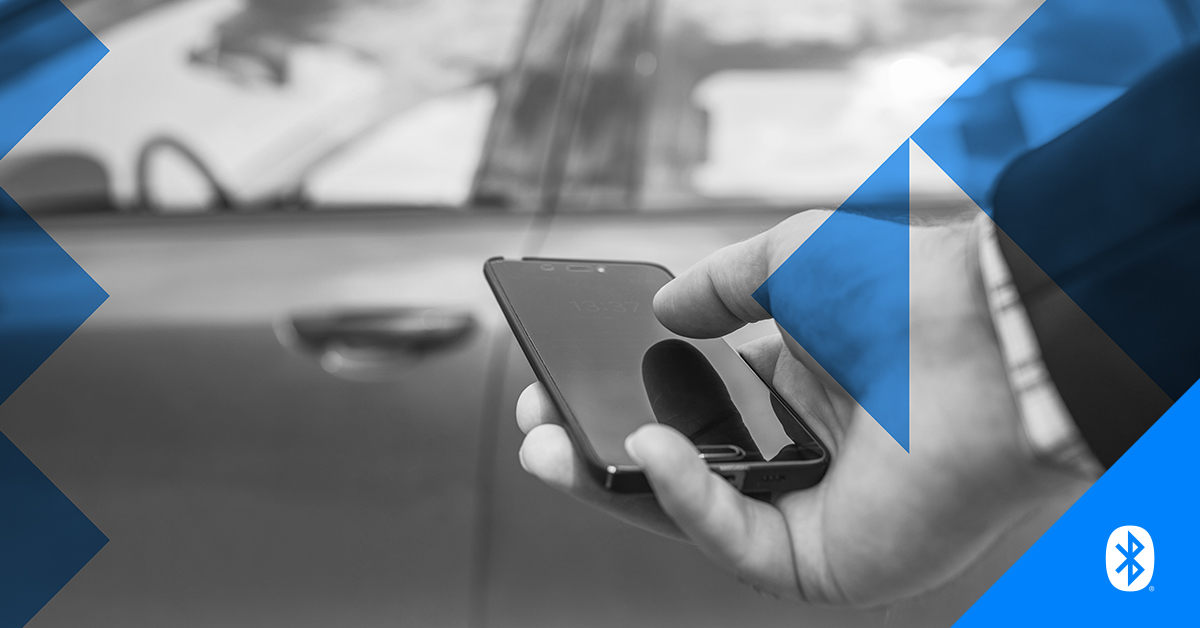 Bluetooth location services will also play a significant role in digital keys for smart homes, smart buildings, and the automotive industry. Having achieved 100 percent market penetration in smartphones, Bluetooth technology is turning the smartphone into a digital key, granting you secure access to your car, home, office building, and more.
I recently had an opportunity to speak with Mr. Daisuke Takai from Alps Alpine about how they utilize Bluetooth technology to develop secure keyless entry solutions for automobiles. Mr. Takai explains how the reliability, high accuracy, and operating range of Bluetooth technology meets all the requirements of a secure digital key solution.
Q&A with Daisuke Takai from Alps Alpine
Why have you chosen to use Bluetooth® technology in your keyless entry and access control solutions?
Together with personal authentication, technology for locating target devices is indispensable to enabling MaaS (Mobility as a Service), using smartphone-based digital keys for in-vehicle devices. However, up until now, positioning has posed various challenges in terms of practicality and development resource burdens; for example, requiring the physical scanning of barcodes or RFID tags or the building of expensive GPS or WiFi-based systems. Also, existing vehicle-based keyless entry systems using passive entry by low frequency involve unique communications specifications. To adopt positioning technology according to the communication standard, antennas required by such systems must be miniaturized, making it difficult to build such functionality into smartphones.
At Alps Alpine, we are developing Bluetooth® chip-based, high-precision positioning technologies that we believe will deliver significant improvements in this field. Our choice to use Bluetooth connectivity was very much influenced by the technology's presence in many different markets and its broad, cross-industry acceptance. 
Can you tell us about your Bluetooth keyless entry solutions for the automotive industry?
A recent megatrend in the automotive market is vehicle sharing. As a result, smart car access — the use of smartphones themselves as keys — is becoming mainstream as an indispensable feature. Bluetooth technology can communicate securely over longer distances than NFC (near-field communication), allowing for authentication that doesn't require users to hold their smartphone over a reader. In the wrong hands, this technology can be abused to facilitate car theft, through infiltration such as relay attacks, because Bluetooth radio waves can unlock car doors and start engines from distances of over 10 meters. We are using Bluetooth based location technologies (ranging and positioning) to develop smart car access solutions that guarantee security to address such issues.
What are the advantages of using a smartphone as a digital key for keyless entry?
The more keys you have — car, home, workplace, parents' house, etc. — the more of a pain it is to pick out the right key when you need it. If you could manage all these keys on your smartphone, it would not only reduce the number of keys you have to carry around, but it would also make all sorts of things much more convenient. For example, distributing one-time keys for key sharing and linking smartphones to vehicle information systems could greatly improve user convenience by enabling people to stay up-to-date on vehicle inspections, fuel tank levels, the state of their tire treads, and tire pressure all through their smartphones without ever needing to physically access their vehicle. At the same time, this convenience makes smartphone-related security more important than ever and increases the need for measures to prevent smartphone loss.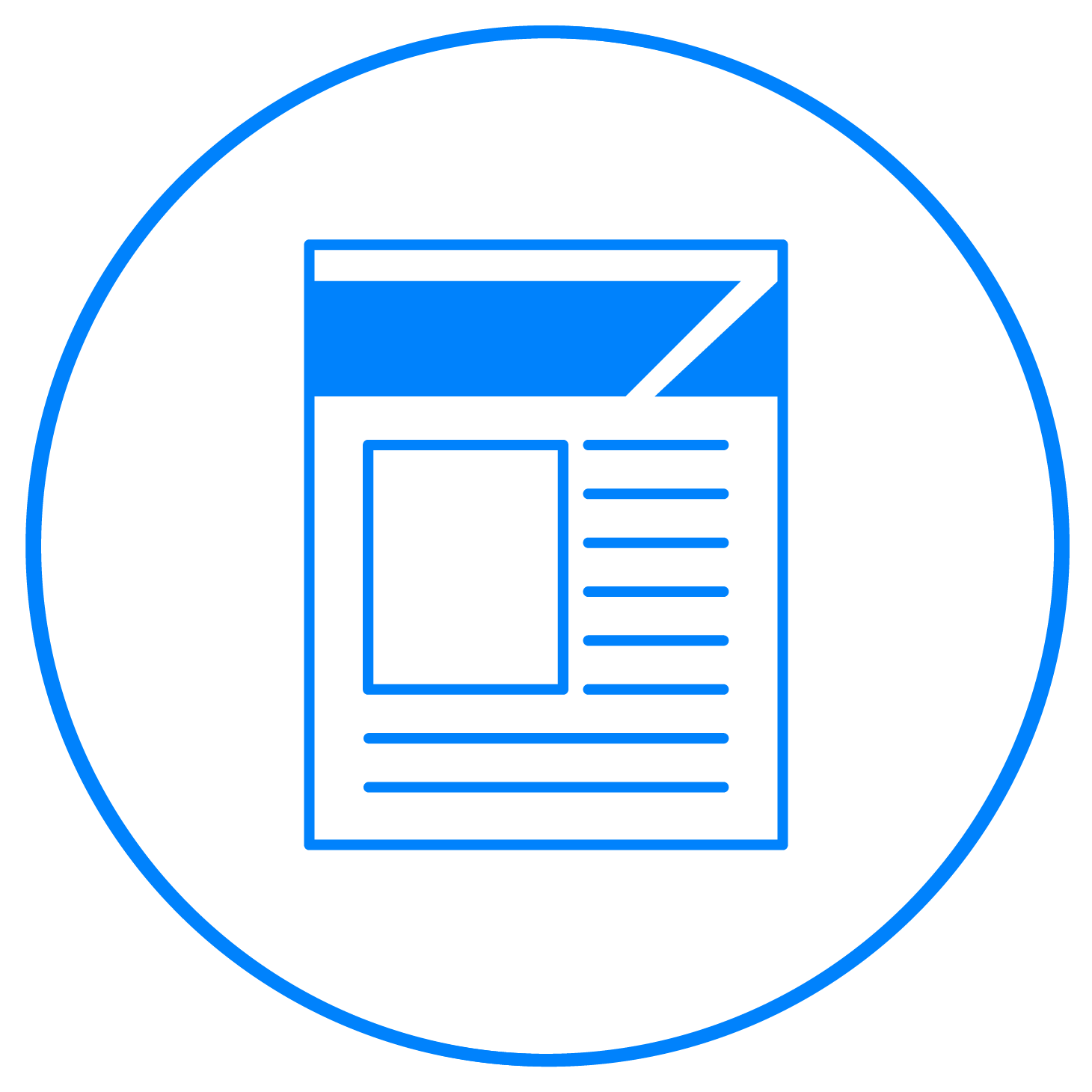 FEATURED DOWNLOAD
Understanding Reliability in Bluetooth Technology
Download this detailed discussion on reliability in wireless data communication and the techniques Bluetooth technology uses to increase reliability.
What are the core requirements for secure ranging solutions (cockpit/walkup), and are they secure?
We consider security to be an indispensable part of communications systems. We treat security as a vital function in ranging systems and are developing our solutions accordingly. However, any consideration of system security needs to address the possibility that unforeseen attacks that don't even exploit ranging vulnerabilities will emerge. Considering that many car owners keep their cars, usually one of their most valuable possessions, outside in the open, we feel that we need to incorporate other types of enhanced security functions for a variety of attacks in addition to ensuring keyless entry security.
How do you utilize Bluetooth technology in your solutions?
We are developing passive AoA (angle of arrival) on the assumption that corresponding devices will be current-day smartphones. We are enabling the position of such smartphones to be pinpointed by calculating the angle of arrival of incoming Bluetooth signals transmitted by the smartphone in question.
Our high-precision positioning technology employs a position-detection algorithm developed independently by one of our subsidiaries. The system we developed enables high-precision positioning by simultaneously measuring both AoA and ToA (time of arrival). 
Also, our use of Bluetooth chips — which are already very widely distributed throughout many different markets — for positioning enables both positioning and communication with existing smartphones to be carried out on a single chip. Since this facilitates communication with existing systems, it is ideal for broad deployment throughout society.
Why did you choose Bluetooth technology over other wireless technologies for your positioning systems?
The main wireless technologies currently used for keyless entry are NFC, UWB (ultra wideband), and Bluetooth technology. Of these three, NFC's strength lies in how it allows smart access even after a smartphone's battery has run out. But since its range is very limited, it requires the phone to be held over a reader, making it somewhat inconvenient.
UWB uses narrow pulse impulse signals, reducing the likelihood of multipath interference, and its accuracy of ± 10 cm makes it an effective technology for preventing smart access relay attacks. UWB, however, has yet to be broadly adopted by existing smartphones.
Bluetooth technology provides a longer range than NFC's range of a few meters and enables highly secure communications via its high-precision, long-range technology. It is also well-known to consumers and has earned the trust of in-vehicle device manufacturers as a technology that is built into all smartphones. This, together with Bluetooth technology's interoperability and potential for growth, convinced us at Alps Alpine that Bluetooth was the best choice for developing our positioning technology.
What role will Bluetooth® technology play in the future of keyless entry and digital keys across the automotive industry?
The automotive industry is clearly shifting from proprietary short-range wireless technologies to standardized technologies such as Bluetooth technology. Smartphones, equipped with Bluetooth technology as a standard, are being rapidly integrated as a component of in-vehicle systems. As such, automotive applications that use wireless technologies need to satisfy the following technical requirements:
Highly reliable communications
Low latency
Extremely low power consumption when in operation
Bluetooth technology meets these requirements and will inevitably be chosen as the standard wireless technology for an increasing range of in-vehicle applications.
FEATURED REPORT
2023 Bluetooth® Market Update
The 2023 Bluetooth® Market Update provides updated forecasts and trends in key Bluetooth solution areas and highlights Bluetooth use cases that will drive future growth.
Bluetooth® technology is transforming the way we use smartphones, turning them into convenient and…